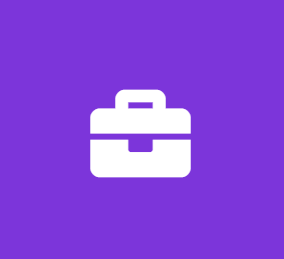 Summer Internship - Wireless Testing Support
Underwriters Laboratories
Customer Support Internship
Around the globe, UL works to help customers, purchasers and policymakers navigate market risk and complexity. UL builds trust in the safety, security and sustainability of products, organizations and supply chains – enabling smarter choices and better lives.
In this role you will work closely with our Specific Absorption Rate (SAR) or Electromagnetic Compatibility (EMC) and Radio Frequency (RF) laboratory teams in a dynamic, fast-paced, customer-focused environment.
Our SAR/EMC/RF professionals work closely with UL's Engineering staff to perform required laboratory tests necessary on wireless devices to deliver the fastest, highest quality and most customer-friendly service possible. UL's laboratories uphold the most stringent quality control measures and are renowned for their innovative equipment design
The pay starts at $16.00 and you will be responsible for assisting the laboratory professionals in conducting investigations on wireless devices. Day and evening shifts available, including weekends and opportunities for overtime.
No previous experience necessary!
What you'll learn & achieve:
Evaluating test performance and sample operation to properly evaluate test results.
Recording and explaining test results and complete test report for Engineering staff.
Examining customer samples and learning to operate basic tests for each case.
Following defined test plans and datasheets.
Communicating with customers during setup and operation to ensure proper evaluation,
Developing a working knowledge of the job, methods, instrumentation and systems.
What makes you a great fit:
An incoming freshman or higher level college student studying any field.
At least 18 years of age at the time of application.
Flexible working any shift including weekends.
Able to maintain strict customer and product confidentiality
Working at UL is an exciting journey that twists and turns daily. We thrive in the twists and revel in the turns. This is our every day. This is our normal. Curious? To learn more about us and the work we do, visit our company page www.UL.com.
To apply, please visit https://bit.ly/2xqsy07
Job Type: Temporary
Salary: $16.00 to $18.00 /hour
Job Type: Internship
Salary: $16.00 to $18.00 /hour
Education:
High school or equivalent (Preferred)
Work authorization:
Work Location:
Schedule:
Monday to Friday
Weekends required
Day shift
Night shift
12 hour shift