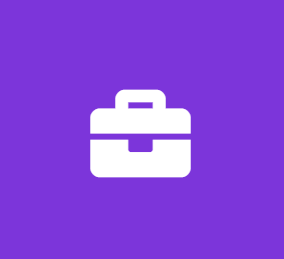 Summer 2020 Marketing Internship
Astanza Laser
Marketing Internship
OVERVIEW
Astanza Laser is looking for energetic, talented individuals to assist our marketing team! All Astanza employees are valued for their dedication and expertise. Astanza's establishment as the top brand in tattoo removal technology is due to the hard work and commitment to our mission. We're a work-hard, play-hard group, and we rarely have a "normal" day in the office.
Good applicants will be quick learners with excellent writing skills and the ability to take initiative. We have an emphasis on web marketing, so you will assist with copywriting, graphic design, email marketing, blogging, social media management, SEO, market research, content marketing, and assist with other strategic marketing projects. The Marketing Intern will report to the Brand Marketing Manager (located in Dallas) and work closely with our Marketing, Service, and Sales teams. This is a great opportunity for college students looking to build careers in marketing, technical writing, or the medical device field.
QUALIFICATIONS & SKILLS
The ideal candidate will be a college senior or recent graduate, studying communications, advertising, or marketing. We're looking for someone with experience in some or all of these areas:
MUST HAVE: Strong copywriting skills for various platforms
Graphic design (Experience using InDesign, Illustrator, Photoshop, or Canva)
Photography / videography
Blogging for SEO
Social media management
Email marketing
Wordpress
HubSpot
Google AdWords
Strategic Content Planning / Content Marketing
RESPONSIBILITIES
Develop blog content via HubSpot
Assist with developing content calendars for Astanza Laser and New Look Laser College, our global training division
Post to various social media platforms via HubSpot
Create graphics for social media, email, and or website pages using Canva and/or Photoshop and InDesign
Contribute to various email marketing efforts
Assist Marketing team with video production
Film / photograph in-house laser treatments
Update Astanza Laser and New Look Laser College websites as needed
Contribute to SEO website improvements
Assist in developing client pages on Astanza website (Practice Profile Pages and Press Release Landing Pages
Assist with reporting for Astanza and our clients
Assist with the development of Market Assessments for prospective clients, as well as other marketing materials for the Sales Team
Assist in promoting and preparing for New Look Laser College
Manage before-and-after patient photos using RxPhoto
Inbound patient correspondence
Other projects and tasks to be assigned as needed by the Marketing Team
LEARNING GOALS
At Astanza, we believe there's always something new to learn. Upon completing the Internship Program, our Marketing Intern will earn a certification in either Google AdWords or one of many different HubSpot certifications (or both, if you're feeling ambitious!). In addition to the experience you'll gain during your internship, we want to help you learn another skill to help you prepare for the next step in your career!
COMMUNICATION
As part of any internship, it's important that goals are clearly outlined and that support and guidance are given. In order to facilitate this, there will be weekly meetings on Monday or Tuesday each week to discuss the past week's projects and to outline priorities for the coming week with members of the Marketing team.
DAYS / HOURS
Program Dates: May 18, 2020 - August 14, 2020
Estimated Hours per week: 25-40 hours, depending on availability
Start and end dates as well as work schedule will vary per candidate to accommodate their class schedule. Working remotely on occasion is possible with pre-approval. This is a part-time internship. There may also be an occasional weekend. Holidays will be observed, and pre-planned travel may be approved upon discussion. The Astanza Marketing Intern will work out of our Dallas office.
Astanza Laser business hours: Monday - Friday, 9:00 - 5:00
COMPENSATION
$15 per hour. This position is not eligible for health insurance coverage or 401(K).
RECOMMENDATIONS
Upon completing the 2019 Internship Program and wowing us with your hard work and cheesy puns, team members at Astanza Laser will be more than happy to provide you with letters of recommendation (upon request) detailing the work accomplished during your time at Astanza.
Job Type: Internship
Salary: $15.00 /hour
Education:
High school or equivalent (Required)
Work authorization:
Work Location:
Benefits:
Internship Compensation:
This Job Is Ideal for Someone Who Is:
Dependable -- more reliable than spontaneous
People-oriented -- enjoys interacting with people and working on group projects
Adaptable/flexible -- enjoys doing work that requires frequent shifts in direction
Detail-oriented -- would rather focus on the details of work than the bigger picture
Achievement-oriented -- enjoys taking on challenges, even if they might fail
Autonomous/Independent -- enjoys working with little direction
Innovative -- prefers working in unconventional ways or on tasks that require creativity
This Job Is:
A job for which military experienced candidates are encouraged to apply
A "Fair Chance" job (you or the employer follow Fair Chance hiring practices when performing background checks - learn more at https://start.indeed.com/fair-chance)
A good job for someone just entering the workforce or returning to the workforce with limited experience and education
Open to applicants who do not have a college diploma
A job for which people with disabilities are encouraged to apply
Schedule:
Monday to Friday
8 hour shift
Company's Facebook page:
https://www.facebook.com/AstanzaLaser
Benefit Conditions:
Only full-time employees eligible