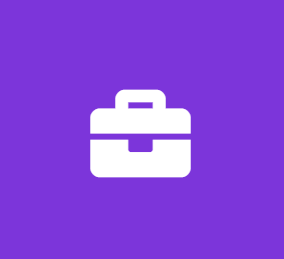 COPYWRITER & MARKETING INTERNSHIP: MAY
Duluth Pack
Marketing Internship
The Duluth Pack marketing team is seeking a creative and energetic intern. This internship will provide knowledge and understanding of the inner workings of the marketing department. The intern will work closely with the in-house marketing team. He/she will be responsible for graphic design needs including store signage, digital creations, social graphic requests, assisting in scheduling emails, and other graphic design tasks that will support various marketing projects.
This internship is May - August 2020.
Responsibilities
Assist with digital media and various marketing tasks and take part in creative marketing meetings for email marketing campaigns, collaboration opportunities, signage needs, social and website banners, and new product development.
Creating private label tech and photoshop mock-ups for Outside Sales.
Assist with the creation of digital catalogs.
Requirements
College juniors or seniors preferred
Seeking a degree in marketing, graphic design, and/or photography related fields
Interest and experience in graphic design (must provide a portfolio of work)
Proficient with Adobe Illustrator, Adobe Photoshop, and Adobe InDesign.
Proficient with Mac OS.
Independent and self-motivated
Strong interpersonal skills
Attention to detail
Details
Unpaid internship
Internship credit available
Part-time (flexible schedule)
Equipment will be provided (desktop computer, camera, lighting, software, etc.).
Job Type: Internship