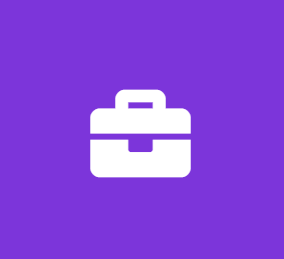 Operations and Customer Support Internship for Special Needs Startup
Smart Course
Customer Support Internship
We're currently recruiting for our socially impactful EdTech startup: Smart Course (https://smartcourse.io)
We just hosted the ADHD in Middle School Summit (https://adhdmiddleschool.com), which was 5-day online event with over 20 world-class speakers, all of them highly renowned in the field of ADHD.
Dr. Edward Hallowell
Dr. Sharon Saline
Leslie Josel
Elaine Taylor-Klaus & Diane Dempster
Cindy Goldrich
and Dr. Peg Dawson (to name a few).
Even more exciting is that we're working with other world-class ADHD experts to build an online course (https://www.adhdmiddleschool.com/online-course-oto-sales-page) that will help parents of kids with ADHD thrive through the notoriously difficult Middle School years.
Ms. Melissa Orlov (founder of ADHDmarriage.com, award-winning author, and leader on how ADHD affects relationships) teaches couples, therapists, counselors and coaches about how ADHD impacts relationships and offers private counseling to couples who wish to improve their ADHD-impacted relationships. She will be teaching parents how to maintain strong family relationships while coping with ADHD through the middle school years.
Dr. Concetta DeCaria (legendary clinical neuropsychologist with a specialization in children and adolescents who's provided academic and cognitive remediation, psychotherapeutic support, and evaluation services to hundreds of individuals with difficulties in learning, attention and regulation, behavior, social, and emotional functioning since 1997) will explain everything there is to know about diagnosing ADHD as well as any other co-morbid conditions, how they come into play, and how the results of these tests help students get the support and accommodations they need.
Dr. Sarah Allen (certified brain injury specialist, the executive director of neuropsychology at Brain Behavior Bridge, and an adjunct faculty member at Drexel University. She is also a consulting Neuropsychologist for Weisman Children's Hospital and consults for districts all over the state of New Jersey regarding brain-based program designs for public and private schools. She conducts research, teaching, and clinical neuropsychological assessments with a focus on neuro-educational programming for children in school) will help parents gain a better understanding of the ADHD brain and how their child's unique ADHD profile will help inform which accommodations they should get in place.
Dr. Sarah Wheeler (special education teacher, counselor, and school psychologist for over a decade, specialized in helping children who are struggling to learn, socialize, or navigate their emotional world, especially children with learning disabilities, ADHD, and autism) will teach parents everything they need to know about school accommodations and the role of a school psychologist when it comes to helping their child with ADHD.
Mr. Daniel Kramarsky (teacher, administrator, and parent with ADHD as well as a career in education of over 30 years. He has taught teachers at Columbia University Teachers College and presented his work internationally at conferences on ethics and philosophy of education. He and his daughter, now a student at a top-notch university, both have ADHD.) As your lead instructor and an insider with expertise on what happens in schools and families impacted by ADHD, he will be teaching you the most important things you need to know about ADHD during the middle school years and how to handle the toughest challenges you will face.
As you can see, our first course is geared to help parents effectively prepare their kids with ADHD for the transition to middle school, and gain a better understanding of how to foster better relationships with the school and at home (for example we know that parent-child relationships and marriages are severely strained when raising a child with ADHD. The divorce rate is twice as high as for parents of neurotypical kids). See here for a brief intro video: https://www.youtube.com/watch?v=t5zAhAjlCaM&list=PL2ogBm2I5q7I5YSEhQ06PLfvzOpGMBas5&index=1
We have partnered with Teachable (www.teachable.com) which is a successfully established online course development platform to develop and host the course.
While we have several ADHD experts developing much of the course material, we are still looking for help with research, internal operations, design, sales, and marketing of the organization.
Some skills of particular interest include:
Animation and/or videography and graphic design
Market Research and Business Development
Understanding of Digital Marketing on YouTube, Pinterest, and Facebook
Mental Health Research for Special Needs, especially ADHD
Human Resources, Operations, and Customer Service / Customer Support experience
Your unique skills relevant to helping us help parents of kids with ADHD
The work could involve helping to develop certain modules of the course, making videos, other materials to market it, research and data analysis with parents, and/or sharing your knowledge on the subject. Then, depending on the level of contribution, you could get a percentage of the tuition ongoing, make commissions from sales of the course, or the course could be a source of referrals and marketing for your research and, eventually, potentially your own practice.
For our interns, we are looking for someone who is passionate about child psychology, mental health, learning disabilities, and attention disorders, who wants to harness the power of technology to improve people's lives.
Although some experience in human resources, project management, operations management, customer tech support, and agile methodology is desirable, we are looking for enthusiasm, a deep desire to learn, and a commitment to the cause.
Our goals moving forward would be to continue partnering with organizations, influencers, or professionals that speak to parents of kids with ADHD and market Smart Course's products and resources nationally with the help of a human resources manager / HR assistant, agile project manager, operations manager, and/or customer technical support representative, in order to become the go-to authority for online education in the space.
Some reasons you might be interested:
You want to hone your creative media skills and see how they perform in a business context
You are looking to start your own company, dive into entrepreneurship, or want a fast-tracked career towards an executive position
You want to bring your interests in child development, research, education, or clinical work into a more applied setting and translate it into actions that are directly relevant to families
You want to collect data from parents, practice data analysis skills, and present findings in relevant settings
You want to meet and network with leading professionals in the field (educational psychologists, clinical psychologists, educational specialists, etc.)
You want to get involved in the Education Technology space which is growing exponentially, especially for students with special needs
You're interested in entrepreneurship, startups, and/or technology and want to put your interests to good use
We'll be growing very quickly over the next semester and need help from bright people interested in education or startups.
If you might be interested in hearing more about this, we'd appreciate the opportunity to meet you.
Have a look at our website: https://smartcourse.io and this brief overview of our company: http://bit.ly/sc-identity before continuing your application.
We look forward to hearing from you,
Adrien Harrison
Founder & CEO | Smart Course | smartcourse.io
*commission will be determined during the interview process
Job Types: Internship, Commission
Salary: $12.00 to $14.00 /hour
Experience:
Customer Tech Support: 1 year (Preferred)
Operations Management: 1 year (Preferred)
Project Management: 1 year (Preferred)
Human Resources: 1 year (Preferred)
Application Question:
Thank you for your interest in applying to Smart Course.
Could you please provide us with more information about your experience (with links to your work) and a message explaining why you think you'd be a good fit for this specific position at our specific company?
Additional Compensation:
Commission
Bonuses
Other forms
Work Location:
One location
Multiple locations
Benefits:
Typical start time:
Typical end time:
Internship Compensation:
This Job Is Ideal for Someone Who Is:
Dependable -- more reliable than spontaneous
People-oriented -- enjoys interacting with people and working on group projects
Adaptable/flexible -- enjoys doing work that requires frequent shifts in direction
Detail-oriented -- would rather focus on the details of work than the bigger picture
Achievement-oriented -- enjoys taking on challenges, even if they might fail
Autonomous/Independent -- enjoys working with little direction
Innovative -- prefers working in unconventional ways or on tasks that require creativity
High stress tolerance -- thrives in a high-pressure environment
This Company Describes Its Culture as:
Detail-oriented -- quality and precision-focused
Innovative -- innovative and risk-taking
Aggressive -- competitive and growth-oriented
Outcome-oriented -- results-focused with strong performance culture
People-oriented -- supportive and fairness-focused
Team-oriented -- cooperative and collaborative
This Job Is:
A good job for someone just entering the workforce or returning to the workforce with limited experience and education
A job for which people with disabilities are encouraged to apply
Schedule:
Day shift
Night shift
8 hour shift
Company's website: