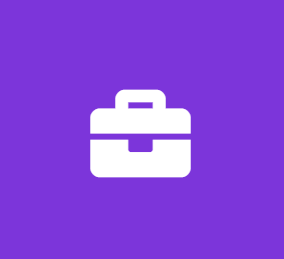 Junior Software Developer
Centauri
Software Engineer Full Time
Centauri is seeking Software Engineers for long term employment to develop breakthrough products and innovative software applications for government and commercial customers. As a software engineer you work individually or on a small team. Many of our projects have immediate impact on national security leader decision making options. Projects may vary in duration offering you the opportunity to take on new challenges. We need engineers who are versatile, enjoy working in a fast-paced environment, like to consistently tackle new problems, and exceed customers' expectations.
Responsibilities:
Work with team lead to define software requirements
Design & develop system software for our customers
Explore new areas or program in new languages to deliver a complete product
Support on-site meetings and deliveries to customers
Minimum Qualifications:
Experience with software development, and object-oriented design and programming, including design, coding, and testing experience
Experience with Web Services and JavaScript (e.g., ReactJS)
Bachelor's degree in Computer Science, Engineering, or related discipline
Strong communication and interpersonal skills
Ability to work independently as well as part of a team to achieve customer and company goals
Preferred Qualifications:
Hands-on experience with Java, C/C++, and/or Python
Experience with Postgres and MySQL
AWS and Azure experience
Familiarity with Agile and/or DevSecOps procedures
Security+ or CISSP certification
Security Requirements: Must meet eligibility requirements for a security clearance.