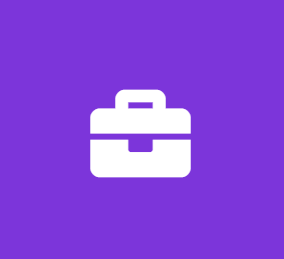 Jr. Product Manager, Bureau of IT Strategy and Project Management
New York City DEPT OF HEALTH/MENTAL HYGIENE
Product Full Time
**IF YOU HAVE A FOREIGN EDUCATION EVALUATION WHICH INDICATES THE EQUIVALENCY OF YOUR DEGREE TO ONE IN THE UNITED STATES, PLEASE INDICATE THE EDUCATION EQUIVALENCY ON YOUR RESUME AND INCLUDE THE NAME OF THE FOREIGN EDUCATION SERVICE TOO. IF IT IS FROM AN ACCEPTABLE SERVICE AND YOU ARE SELECTED, YOU WILL BE REQUIRED TO PROVIDE THE ORIGINAL HARD COPY OF THE FOREIGN EDUCATION EVALUATION WHEN PROCESSED.

The nation's leading local health department seeks a Jr. Product Manager join its award-winning, innovative technology team in revolutionizing public health IT. The New York City Department of Health and Mental Hygiene (DOHMH) uses the latest technologies and enterprise wide application solutions in its groundbreaking work to promote and protect New Yorkers' health and improve DOHMH's business operations. The Bureau of Technology Strategy & Project Management provides business analysis and IT project management services to define and deliver IT solutions that meet the specific needs of all DOHMH divisions. IT Solutions & Delivery staff collaborate with staff across the agency to: Conduct a core business analysis of operations and recommend the most appropriate IT solution(s); Provide assistance and guidance through the IT Governance process to receive appropriate approvals for IT initiatives, including procuring vendor agreements (contract and RFP); Provide project management and training for new and upgraded IT applications; Provide Level 2 product support for all IT systems; Recommend and implement reporting solutions and Conduct functional, performance, and security compliance tests for both DIITT-built and outsourced web applications, using various tools, such as HP Quality Center, HP Quick Test Professional, HP Load Runner, and IBM Rational AppScan.

DUTIES WILL INCLUDE BUT NOT BE LIMITED TO:

The Junior Product Manager will obtain expert level knowledge about various system applications for Department of Health and Mental Hygiene.


-Obtain high level technical knowledge of several existing system applications, including system architecture, database schema, application specific web services and integration points with external systems.
-Troubleshoot issues regarding the interfaces and connectivity to other applications or databases in a timely manner.
-Communicate problem and solution clearly to users.
-Manage the testing and deployment of new core product releases from the application vendor.
-Troubleshoot issues regarding the interfaces and connectivity to other applications or databases in a timely manner.
-Manage the development and testing of enhancements by:1) personally, make the change using the application administration tools; or 2) submit the request to our internal development group for programming and manage the development cycle; 3) Assist and work with counterparts in DoITT and other city agencies on addressing issues and implementing future enhancements or 4) submit the request to application vendor and manage the coordination with the vendor's technical resources.
-Learn how to configure application features and understand which portions of the application can be customized onsite through configuration files or other settings, and which requests must be referred to the vendor for a core product change.
-Follow change control processes for version control, testing and deploying configuration changes.
-Be responsible for managing the release build process, including bug resolution and determining the features to be included in each build. Support and maintain the multiple application environments (Development, Quality Assurance, Staging and Production) required for software fixes and new features to be developed, tested and approved for use in the production system.
-Be responsible for user configuration and feature requests.
-Be responsible for reviewing, analyzing, and evaluating end-user support requests.
-Coordinate user training for new features.
-Analyze database systems, queries, and procedures in Microsoft SQL Server 2005 & above.
-Build reports for senior management as needed.

Minimum Qual Requirements

1. A baccalaureate degree from an accredited college in computer science, engineering or a related field and four years of satisfactory full-time experience related to information technology service management, process management, operations;

2. A baccalaureate degree from an accredited college and eight years of satisfactory full-time experience related to information technology service management, process management, operations;

3. Education and/or experience which is equivalent to 1 or 2 above.

PREFERRED SKILLS:
3-5 years overall experience with supporting IT applications
Experience with commercial of the shelf products (COTS) that have form and workflow builders
Experience in software development life cycle and application development
Ability to troubleshoot issues regarding system configuration and scripts
Good oral and written communicate skills
Fixing issues in a timely manner
Ability to prioritize issues based on business and operational needs
Good follow up skills and ability to learn applications quickly
Experience with web servers such as IIS and Apache.
Analyze database systems, queries, and procedures in SQL 2005 & up environment.
Experience in building high performance data integration solutions, including extraction, transformation, and load (ETL) packages,
2-3 years of experience in in writing SQL queries using Microsoft SQL Server 2005 & above.
2 years of experience with web service development in .NET
Experience in Maven system

**IMPORTANT NOTES TO ALL CANDIDATES:

Please note: If you are called for an interview you will be required to bring to your interview copies of original documentation, such as:

A document that establishes identity for employment eligibility, such as: A Valid U.S. Passport, Permanent Resident Card/Green Card, or Driver's license.


Proof of Education according to the education requirements of the civil service title.


Current Resume


Proof of Address/NYC Residency dated within the last 60 days, such as: Recent Utility Bill (i.e. Telephone, Cable, Mobile Phone)

Additional documentation may be required to evaluate your qualification as outlined in this posting's "Minimum Qualification Requirements" section. Examples of additional documentation may be, but not limited to: college transcript, experience verification or professional trade licenses.

If after your interview you are the selected candidate you will be contacted to schedule an on-boarding appointment. By the time of this appointment you will be asked to produce the originals of the above documents along with your original Social Security card.

**LOAN FORGIVENESS

The federal government provides student loan forgiveness through its Public Service Loan Forgiveness Program (PSLF) to all qualifying public service employees. Working with the DOHMH qualifies you as a public service employee and you may be able to take advantage of this program while working full-time and meeting the program's other requirements.

Please visit the Public Service Loan Forgiveness Program site to view the eligibility requirements:

https://studentaid.ed.gov/sa/repay-loans/forgiveness-cancellation/public-service



FINAL APPOINTMENTS ARE SUBJECT TO OFFICE OF MANAGEMENT & BUDGET APPROVAL"

Apply online with a cover letter to https://a127-jobs.nyc.gov/. In the Job ID search bar, enter: job ID number # 438249.

We appreciate the interest and thank all applicants who apply, but only those candidates under consideration will be contacted.

The NYC Health Department is committed to recruiting and retaining a diverse and culturally responsive workforce. We strongly encourage people of color, people with disabilities, veterans, women, and lesbian, gay, bisexual, and transgender and gender non-conforming persons to apply.

All applicants will be considered without regard to actual or perceived race, color, national origin, religion, sexual orientation, marital or parental status, disability, sex, gender identity or expression, age, prior record of arrest; or any other basis prohibited by law.

NOTE: This position is open to qualified persons with a disability who are eligible for the 55-a Program. Please indicate in your resume that you would like to be considered for the position under the 55-a Program.

NEW YORK CITY RESIDENCY IS NOT REQUIRED FOR THIS TITLE.