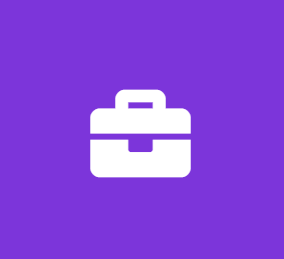 Internship - Software Engineering
PARKER HANNIFIN CORP
Software Engineer Internship
Parker Hannifin

Founded in 1917, Parker Hannifin Corporation is a $14.3 billion, global company. With annual sales of $14.3 billion in fiscal year 2019, Parker Hannifin is the world's leading diversified manufacturer of motion and control technologies and systems, providing precision-engineered solutions for a wide variety of mobile, industrial and aerospace markets. The company has operations in 50 countries around the world. Parker has increased its annual dividends paid to shareholders for 63 consecutive fiscal years, among the top five longest-running dividend-increase records in the S&P 500 index. Parker's engineering expertise and broad range of core technologies uniquely positions the company to solve some of the world's greatest engineering challenges. By partnering with customers, Parker improves their productivity and profitability and seeks new ways to solve humanity's biggest challenges.

Department Marketing Statement

Parker Aerospace is a global leader in the research, design, integration, manufacture, certification, and lifetime service of flight control, hydraulic, fuel and inerting, fluid conveyance, thermal management, lubrication, and pneumatic systems and components for aerospace and other high-technology markets. The company supports the world's aircraft manufacturers, providing a century of experience and innovation for commercial and military aircraft.

Responsibilities

The Aerospace Group Central Engineering organization of Parker Hannifin seeks a summer engineering intern in the Irvine, CA area.
Performing RTCA/DO-178 verification activities for safety-critical real-time embedded software under supervision of software lead engineers.
Development of software tools supporting the development & verification life cycle environments.
Development and maintenance of software architecture and design descriptions.
Support of ad hoc engineering activities.

Qualifications

Enrolled in engineering coursework at an accredited university, in Computer Engineering or Computer Science with GPA 3.5+ preferred.
Fundamental knowledge of software engineering principles, concepts, and techniques. Some upper division coursework in operating systems, computer architecture, and/or compiler design is preferred.
Proficiency with basic computer programs (Microsoft Office, including Excel, Word, and PowerPoint).
Ability to work with instruction regarding the scope of assignments.
Excellent verbal, written and interpersonal communication skills for effective interface with all contacts.
Ability to work effectively with others and be a participative team player.