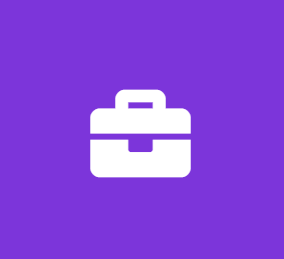 Entry Level Application Developer
Pomeroy IT Solution
Software Engineer Full Time
The Application Developer designs, develops, and implements applications to support business requirements. Follows approved life cycle methodologies, creates design documents, and performs program coding and testing. Resolves technical issues through debugging, research, and investigation.
Key Responsibilities
Design, develop and maintain custom applications or configuration of corporate application systems and services.
Analyses and design application systems encompassing the development, modification and translation of user requirements.
Plan, investigate and propose systems and application solutions.
Prepare workflow for writing, testing and maintain in computer programs.
Prepare program specifications and diagrams and develop coding logic.
Encodes, tests debugs and installs the operating program and procedures in coordination with Operations and Infrastructure and Departments.
Creates and updates user manual and other documentation.
Correct, tests and document changes to existing programs.
Conduct training and presentation.
Support existing applications.
Night and weekend rotation required.
Qualifications
Bachelor s Degree or Professional Degree in Systems Engineering, Computer Science, Information Technology or equivalent 1-2 year s work experience in a related field.
Hands-on experience in object-oriented language frameworks, relational database management systems, web technologies, and or other software application development platforms.
Able to work in teams.
Stay up to date with recent technology developments and application development best practices.
Consults with user to identify current operating procedures and clarify program objectives.
Excellent Communication, Design, And Documentation Skills Are Required.
Job Type: Full-time
Salary: $60,000.00 to $65,000.00 /hour
Experience:
Application Development: 1 year (Preferred)
Education:
Work authorization:
Work Location:
Benefits:
Health insurance
Dental insurance
Vision insurance
Retirement plan
Paid time off
Visa Sponsorship Potentially Available:
No: Not providing sponsorship for this job
This Job Is:
A job for which military experienced candidates are encouraged to apply
Schedule: