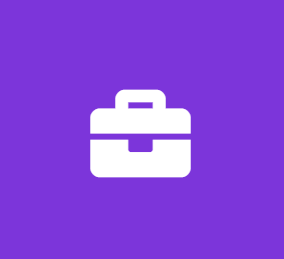 Software Developer Intern
Alexis Networks, Inc.
Software Engineer Internship
Alexis Networks, https://alexisnetworks.com/, is an Angel Investor funded software technology start-up incorporated in the state of Delaware and authorized to do business in the state of NJ.
Alexis Networks is seeking a talented individual (any age / gender), who is driven and is passionate about using technology to work with a global team to build AI As A Service Platform. That is why, we are looking for a CTO. Someone who is willing to do hands-on coding, learn new and various AI/ML algorithms and be willing to experiment and enable the vision set forth by the founder and CEO. You can learn more about the Founder and CEO here: https://www.linkedin.com/in/rickparimi/, feel free to contact him on LinkedIn to learn more about this opportunity.
Alexis is HQed in NJ. There maybe a requirement for a face to face once a week, after the coronavirus issue expires. We typically like to meet in Holmdel, NJ -- the Bell Works Area. Alexis also offers 100% remote.
Alexis will offer hourly compensation for the work you do. Health insurance maybe offered after an initial period, which may last up to three (3) months or potentially longer, depending on the individual's performance review (based on goals and results).
If you are chosen by us then you will be chosen with a long-term goal, where we will want you to come work full-time, which will be in the event that we hire you on part-time basis.
Preferred Skills:
Python
AWS
DASK
Deep Leaning
OpenCV
AI / ML
Required Education:
Bachelors n Computer Science or related fields such as Mathematics
Preferred Education:
Masters or PhD in Computer Science or related fields such as Mathematics
Job Types: Part-time, Temporary, Internship, Contract
Salary: $15.00 /hour
Experience:
information technology: 1 year (Preferred)
AWS: 1 year (Preferred)
AI / ML: 1 year (Preferred)
Python: 1 year (Preferred)
Education:
Language:
Work authorization:
United States (Preferred)
Application Question:
What do you expect from this opportunity with Alexis Networks?
Additional Compensation:
Tips
Bonuses
Store Discounts
Work Location:
Benefits:
Health insurance
Dental insurance
Hours per week:
Employment Length:
Typical start time:
Typical end time:
Internship Compensation:
This Job Is:
A "Fair Chance" job (you or the employer follow Fair Chance hiring practices when performing background checks - learn more at https://start.indeed.com/fair-chance)
A good fit for applicants with gaps in their resume, or who have been out of the workforce for the past 6 months or more
A good job for someone just entering the workforce or returning to the workforce with limited experience and education
A job for which all ages, including older job seekers, are encouraged to apply
A job for which people with disabilities are encouraged to apply
Schedule:
Monday to Friday
Weekends required
Benefit Conditions: