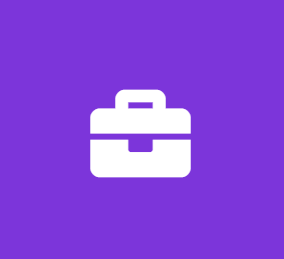 Communications Intern
The Cincinnati Symphony Orchestra
Marketing Internship
Position Summary: This year long internship will provide broad exposure to all areas of a thriving, world-class arts institution and work closely with staff across all areas of the organization to ensure consistent excellent messaging. The Communications Intern supports the Communications team in its mission by creating, managing, and distributing content across many platforms. Most important is the promotion of upcoming concerts and events through the local and national press and via social media. The Communications Intern is also responsible for quickly responding to media requests for information and images, as well as vigilantly monitoring social media outlets for questions and/or questionable posts.
Hours and Rate:
The Communications Intern is paid $13.00 per hour and is expected to be able to commit to 20 hours per week. The CSO will work with the intern to accommodate their class schedule. Occasional weekend availability is desirable to assist with concert and media. This internship will conclude at the end of May 2021.
Basic duties and responsibilities:
General Administrative
Support research for various projects using internal and external resources
Route drafts of department materials
Proofreading materials
Keep and track department calendar
Other duties as assigned
Social Media:
Post across each platform as needed (Facebook, Twitter, and Instagram)
Assist on content creation of posts (visuals, copy, etc.)
PR
Assist in scheduling of TV interviews
Assist in press release and digital materials distribution
Track and archive media coverage; prepare weekly media coverage report
Digital Media
Creation of Facebook Cover Images
Creation of Email Headers / Social Media Banners
Resizing of images for EdComm and other departments as needed
Fanfare Cincinnati
Assist with content map for Fanfare
Coordination of interviews and social media videos with guest artist management
Editing of full Fanfare proofs upon interdepartmental draft distribution
Creation of 'Up Next' Ad (last page of magazine, under CODA)
Meetings
Owner of Interdepartmental Content Meeting, Communications Department Meeting, and Social Media Strategy Committee on Outlook
Takes notes during Content Meeting – past meeting minutes found in COMMON PR
Schedules Fanfare Cincinnati Podcast interviews for Lee and Chris
Schedules various meetings based upon needs of the department
Digital Newsletters
Assist Digital Communications Manager with inserting content into email campaigns using pre-made template.
Resize images for various email campaigns
Assist in writing short blurbs for content rich campaigns (Orchestra Up Close)
Website
Assist in digitization of Fanfare Cincinnati magazine by inserting articles and uploading compressed images from an InDesign file to our templated CMS
Assist in creation of home page cards & copywriting for each card
Photo resizing for website needs
Online Event Calendar assistance
Add events to local and regional calendars (Basic data entry) such as the ArtsWave Guide, Cincinnati Enquirer, OTR Chamber and other publications. Manage updates as necessary
Candidate Requirements:
College junior/senior and/or graduate student pursuing degrees in Communications, Arts Management, Public Relations, Journalism, Music or Digital Media preferred.
Knowledge and appreciation of music, especially classical music
Ability to multi-task within a fast-paced environment
Excellent communication and organization skills
Willingness to pitch-in and help other team members with various tasks
Experience with Photoshop and Illustrator
Experience with a CMS (WordPress or other)
Experience with Microsoft Office software programs (Word, Excel, etc.)
Knowledge of social media platforms (Facebook, Twitter, and Instagram)
Knowledge of basic HTML
Experience shooting and/or editing video is a plus
Ability to work a regular schedule of 20 hours per week, preferably on Mondays, Wednesdays and Fridays


A Commitment to Inclusion: The Cincinnati Symphony Orchestra's commitment to inclusion is fundamental to who we are as an organization. Reflecting our community and the world around at every level – on stage, behind-the-scenes, and in neighborhoods throughout the region — is essential to the CSO's present and future and makes us a stronger ensemble and institution. We encourage underrepresented candidates to apply.
To apply please send cover letter and resume to:
[email protected]
(Please put "Communications Intern" in the subject line)