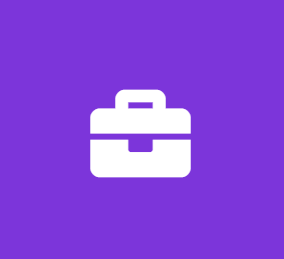 Jr. Tableau Developer(OPT,CPT,STEM only)
N9-IT solutions
Software Engineer Full Time
Job Summary
2-3 years experience
Prior experience working in a geographically diverse environment is required
Proven experience with the entire Tableau Ecosystem. This includes: TSM (v2019.2+) Tableau Server and Tableau Desktop.
Hands-on experience in scripting the installation and configuration of Tableau Server using TSM and scripting languages such as Powershell, Python, Command, Shell. on cloud environment, preferably AWS.
Familiar with the Tableau Server Architecture and Tableau processes in a clustered environment
Working knowledge of Tableau administration, maintenance and support using the TSM CLI and Web Console.
Responsibilities and Duties
Demonstrable understanding of the various supported Authentication security models for Tableau Server including Tableau Desktop. ie: SSO options, re-authentication on data sources, SAML, Active Directory.
Solid understanding of Tableau's Authorization & multi-site Model. ie: Projects, Groups, Workbooks, Views, Published Data Sources, content permissions & functions.
Proficient with building Tableau Workbooks against Oracle and has the ability analyze performance recording and tackle issues. Applies to Tableau Server as well.
Experience in executing various tableau administration activities; including monitoring, capacity management, performance optimization, reporting.
Ability to recognize areas for automation and optimization demonstrating the Tableau REST API's.
Provide on call support for infrastructure incidents and alerts.
Key Skills
DevOps, CICD & Automation pipelines
Required Experience and Qualifications
Familiarity with DevOps, CICD & Automation pipelines
AWS Certification (Any level a plus)
Experience with AWS CloudFormation a plus
Excellent oral and written communication skills as you will be addressing everyone from entry-level employees to executives
The ability to explain complicated or technical information in a simple way to non-technical audiences
Strong contributor and ambitious with a collaborative work style
Have curiosity and passion about data, visualization and solving problems
Eager to learn and deliver in a fast-paced environment
Benefits
H1 Filing,CPT,OPT expensions
Job Type: Contract
Experience:
Tableau: 3 years (Preferred)
Contract Renewal:
Full Time Opportunity:
Work Location:
Benefits:
Visa Sponsorship Potentially Available:
Yes: H-1B work authorization
Yes: Immigrant visa sponsorship (e.g., green card sponsorship)
This Job Is:
A job for which all ages, including older job seekers, are encouraged to apply
Schedule: