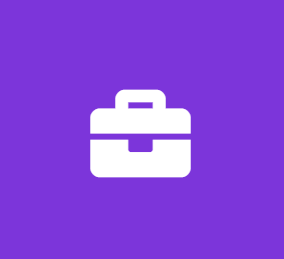 Social Media Intern
Coach Ross Angeles
Marketing Internship
This is an unpaid Internship for College Credit Only.
We want to reach as many people as possible with compelling content and need a self- starter that can make things happen! You must believe in the power of social media and want to see how far you can take this.
Our company is searching for a Social Media Manager intern to work closely with Coach Ross and collaborate on the strategic rollout of content on Facebook, Twitter, Instagram, YouTube and more. This includes creating content you want, as well as curating social media posts.
***PLEASE READ ALL THE WAY THROUGH***
MUST Call (720)-526-2439 and leave a voicemail answering these questions for consideration:
1. Can you take an unpaid internship? YES OR NO?
2. Would you enroll in a class for you to receive college credit for this internship? YES OR NO?
3. What interests you in this job? Why do you want to work here?
4. Approximately when can you start?
5. Do to the Coronavirus are you able to take a fully remote internship?
Primary Duties of the Social Media Intern
Ensure brand consistency (Graphic and Text over various platforms)
Requirements of the Social Media Intern
The candidate will need to work independently and achieve quality and timely deliverables
Benefits for the Social Media intern
Accomplishments will be out in the real world for the intern to link to in order to advance career
Any interns that show outstanding performance during the duration of the internship will receive a recommendation and mentoring for future employment opportunities
The Social Media intern will work from an off-site location and communicate primarily over Google Meets, Skype/Facetime, email, and phone. In-person meetings will occur at least 1 to 2x a week if the candidate is in Los Angeles. The intern will have a specific agenda to achieve and goals to fulfill.
It is the student's responsibility to seek possible credit for this internship.
Existing social media accounts are in progress of being built out, and can be found at @CoachRossLA on our major social media platforms. Our website is CoachRossLA.com. The website is being rebuilt now and will take your advice for the next generation. Finally, Ross' LinkedIn account can be found at https://www.linkedin.com/in/rmilstein/
I look forward to collaborating with you.
Thank you,
Ross Milstein
Job Type: Internship
Job Type: Internship
Salary: $0.00 to $1.00 /hour
Work Location:
Benefits:
This Job Is:
Open to applicants who do not have a college diploma