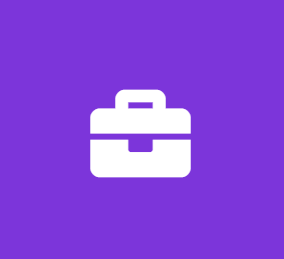 IT Support Internship
M/A Com Technolgy Solutions
Customer Support Internship
Headquartered in Lowell, Massachusetts, MACOM is certified to the ISO9001 international quality standard and ISO14001 environmental management standard. MACOM has multiple design centers, Si, GaAs and InP fabrication, manufacturing, assembly and test, and operational facilities throughout North America, Europe, Asia and Australia. In addition, MACOM offers foundry services that represents a key core competency within our business. The foundry provides access to, and control of our broad range of proprietary technologies in an asset light, cost effective structure.
MACOM sells and distributes products globally via a sales channel comprised of a direct field sales force, authorized sales representatives and leading industry distributors. Our sales team is trained across all of our products to give our customers insights into our entire portfolio.
Our global organization of skilled engineers is driven every day to solve the world's most demanding wireless and wireline application challenges. We're proud of our more than sixty years' of hands-on experience designing and building analog semiconductor technology across the RF to Light spectrum.
IT Support Intern

Job Description
To work with the IT team to provide technical support locally & globally across the MACOM user base.
Main Duties and Responsibilities:
Partner with IT staff & local stakeholders to provide a consistent and high performing support service.
Able to assist users on Microsoft Office and productivity Software (e.g. Project, Visio)
Configure and install workstations, including migration of remote users to Windows 10
Support to users in Corkand in international locations with the help of tools such as Teamviewer & Zoom.
Troubleshooting hardware issues (devices include printers, scanners, workstations, servers, analyzers, etc.).
Build, maintain and deploy end user system images on devices.
Troubleshooting Windows 7/8/10, Outlook and other Office software problems
Assist in the ordering, receiving, storage, deployment and retirement of PC assets.
Good communication skills a requirement.
Other Special Skills:
Office 365 experience
iPhone & Android OS config & troubleshooting