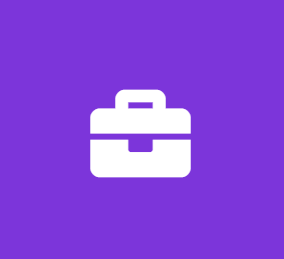 Junior Java Developer
Kforce
Software Engineer Full Time
RESPONSIBILITIES:
Kforce has a client that is seeking a Junior Java Developer in Maryland Heights, MO.
Responsibilities:
Develops and designs software systems designed to support new or existing business initiatives
Participates and contributes on projects of considerable complexity requiring strong knowledge of development tools
Works in most phases of a project and reviews work of less experienced staff members
Performs maintenance and provides technical assistance and advice on existing software solutions
Actively and consistently supports all efforts to simplify and enhance the customer experience
Codes and performs unit an integration testing of software to ensure proper and efficient execution and adherence to business and technical requirements
Participates in code review sessions
Develops and maintains technical documentation
Able to effectively communicate with both technical and business users
Participates in continuous performance improves sessions to discuss opportunities to improve processes or standards
Follows established configuration/change control processes
REQUIREMENTS:
Knowledge of technologies such as Java/Java EE, Spring Boot, JSON, and XML
Knowledge of OOP concepts
Knowledge of version control systems (Git, SVN)
Knowledge of build frameworks (Maven/Gradle)
Knowledge of Mongo
Knowledge of Microservices
Experience with RESTful Web Services (Web API)
Experience with test driven development, JUnit, Mockito
Experience with Agile methodology
Preferred:
Experience with Jolt transformations
Knowledge of Database query language (SQL)
Knowledge of popular design patterns
Knowledge of Java 8
Experience with rules engines (Drools, Camunda, JBPM, etc.)
Familiarity with development management tools like JIRA (asset) and Jenkins (asset)
Basic:
Strong attention to detail
Strong organizational skills
Strong learning skills
Good teamwork skills
Kforce is an Equal Opportunity/Affirmative Action Employer. All qualified applicants will receive consideration for employment without regard to race, color, religion, sex, pregnancy, sexual orientation, gender identity, national origin, age, protected veteran status, or disability status.