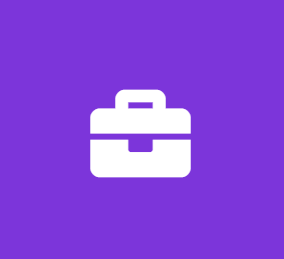 Frontend Web Developer Intern
Hylink Group
Software Engineer Internship
Who We Are:
Be part of a rapidly-expanding advertising agency with a global reach!
Hylink is the largest, independently owned digital advertising and media agency in China.
At Hylink, we believe that smart thinking equals endless possibilities. Over the past two decades, we have grown to a team of 2,400 digitally minded-professionals worldwide, earning our reputation as the number one media buyer in China. Our objective is simple: to leverage our decades of experience to help brands navigate the intricate spectrum of Chinese advertising.

Hylink is called upon by industry leaders across tech, beauty, travel, and FMCG to provide an insider's perspective into digital China, consistently staying ahead of industry trends to deploy innovative strategies within a crowded market. We pride ourselves on pooling together the talents of a highly diverse workforce; our team is comprised of professionals from every corner of the earth, with experience within dozens of sectors.
Hylink is China's largest independent digital communications and media firm. Founded in 1994 and headquartered in Beijing, China, we have 18 offices located in China, Seoul, and Los Angeles.
As a Front-End Web Developer Intern, you will envision how people experience content and funneling traffic in a way that feels inspired and refined. You'll take on complex tasks and transform them into intuitive, accessible and easy-to-use designs for billions of people in China—ranging from novice to sophisticated users. Achieving this goal requires that you collaborate closely with teams of Designers, Copywriters, Account Managers, Media Strategists and Analysts throughout the design process—from crafting user flows and wireframes to configuring server software. Your primary role at each stage will be to anticipate what our users need, advocate for them and ensure that the final product surprises and delights them.
Responsibilities
Assist Front-end Developer in developing and maintaining CMS-enabled website and database.
Create and update technical documentation for all projects.
Measuring recently released product features to establish benchmarks and to identify potential areas of improvement.
Attend status/kick-off meetings, creative review meetings and brainstorming sessions.
Staying on-top of the latest web design trends and looking for creative ideas and inspiration in parallel analogous worlds.
Participate in both new client pitches and ongoing client maintenance of desktop, web, and mobile-web applications.
Preferred Qualifications
Minimum 20 hours/week, 3 days/week
Currently or recently involved in a Bachelor's, Master's, or Associate's degree program in a related field. Preferred focus on Computer Science / Engineering, UX/UI or related field.
Front-end development experience, flexibility, quickness and a willingness to roll up your sleeves and get work done.
Ability to work in a fast-paced environment and problem solve front-end issues daily.
Proficient in HTML/HTML5, CSS, SASS, JavaScript, jQuery, PHP.
Experience with using Git.
Qualifcations
Experience in working with cross-functional team or large-scale software development life-cycle including agile methodologies.
Good sense of UI/UX.
Must have strong work ethics with a positive can-do attitude, not afraid of new challenges, tight timelines or curve balls.
Demonstrated ability to research and explain technical problems in client friendly environment.
Applications will be reviewed on a rolling basis.