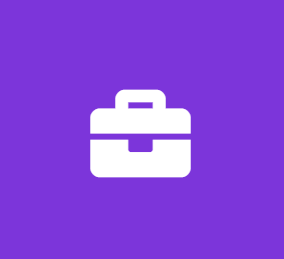 Software engineer - Intern
RELX Group
Software Engineer Internship
Software Engineer Internship
Job Summary
This intern will performs basic software development assignments within a specific software functional area or product line.
The candidate chosen for this role will work alongside team members in a semi-agile environment and apply technical, analytical and communication skills towards producing and maintaining high quality Portal applications using either Java/J2EE, Spring Framework, REACT/Angular JS, Java Script as per the project needs.
The Candidate will be working on different project i.e. CRU or Claims Reports Portal application.
The Claims and Police Reports Portal application is a web browser based application, used insurance carriers adjusters for risk analysis and claims processing. This portal supports Police crash reports or some other interactive reports like MVR, Carrier Discovery, etc. This portal is a two-layer application. Web layer built with REACT framework, Spring Security along with JavaScript. Backend service layer developed using Java/J2EE, Spring framework and REST/SOAP web services to interact with different internal/external systems. This application also deal with police reports images in different format i.e. PDF, TIFF.
The CRU application is a backend Java/J2EE based solution that deal with the Police agencies to server the police crash report to the carrier or other system like Claims and police report portal or AFI. This application is using Java/J2EE and Spring Framework.
You will be also working on developing CI/CD for these applications using GITlab/Jenkins CI.
For this role, we need someone driven and willing to work in a fast-paced environment.
Experience (US only) and Education
BS Engineering/Computer Science or equivalent experience
Key Responsibilities
Write and review portions of detailed specifications for the development of system components of simple complexity
Complete simple bug fixes
Under the guidance of senior-level engineers, successfully implement development processes, coding best practices and code reviews
Operate in various development environments (Agile, Waterfall, etc.) while collaborating with key stakeholders
Resolve basic technical issues as necessary
Keep abreast of new technology developments
All other duties as assigned
Technical Skills
Basic knowledge of software development methodologies (e.g., Agile, Waterfall)
Basic knowledge of applicable development languages including but not limited to: Java/J2EE, JSP HTML, XML, SQL.
Knowledge of REST/SOAP web services
Knowledge of Relational Databases like Oracle, MySQL
Knowledge of Linux/Unix operating system.
Ability and desire to learn new processes and technologies
Basic oral and written communications skills
Nice to have:
Knowledge of application development using programming languages like REACT/Angular JS, java script.
We are an equal opportunity employer: qualified applicants are considered for and treated during employment without regard to race, color, creed, religion, sex, national origin, citizenship status, disability status, protected veteran status, age, marital status, sexual orientation, gender identity, genetic information, or any other characteristic protected by law. If a qualified individual with a disability or disabled veteran needs a reasonable accommodation to use or access our online system, that individual should please contact 1.877.734.1938 or [email protected]
Risk & Business Analytics (RBA) provides customers with innovative solutions and decision tools that combine public and industry specific content with advanced technology and analytics to assist them in evaluating and predicting risk while enhancing operational efficiency through eight unique brands. RBA is a market segment of RELX and has more than 8,500 employees serving customers in over 180 countries. RBA's eight brands include: LexisNexis Risk Solutions, Accuity, Proagrica, ICIS, Cirium, XpertHR, Nextens, and EG.