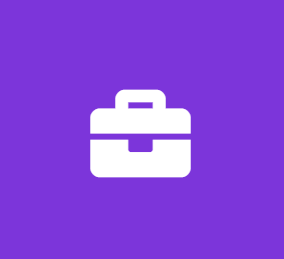 Junior Front End Software Developer, #4774
LinQuest Corporation
Software Engineer Full Time
The Perduco Group, a LinQuest company, is seeking a Junior Front End Developer to work in our office in Beavercreek, OH.

As part of its MATE (Multi-Attribute Tradespace Exploration) capability area, Perduco is developing a streamlined software application to enable the MATE Methodology to be conducted in an optimized, robust, and process-oriented manner. One of the key metrics for success for this software development effort is the quality of the user experience, which requires strategic user interface (UI) design - both form and function. As such, Perduco requires experienced software developers with a strong background in computer science and existing experience in modern front-end web development. In this role, the software developer will build front end features and engineer optimized data visualization into the web application. The MATE software developers will work in Perduco's Beavercreek, OH office with the other software developers and will regularly interface with the MATE Methodology team in Cambridge, MA.

Responsibilities:
Collaborate with the MATE methodology subject matter experts (SMEs) and members of the software development team to develop user interfaces and front end components
Engineer optimized data visualizations into the front end of the web application
Interfaces directly with the Frontend Lead and Backend Developers as required
Design front-end feature code
Required Skills:
Knowledge of limitations of various web architecture design decisions
Strong math and computer science background
Proven problem solving skills

Preferred Skills:
React.js
Familiarity with communication protocols (WebSockets/REST/Ajax)
Interface Development / API Design
Web Service Architectures
Asynchronous Programming
Complexity Analysis (Big O Notation)
Software Testing
Experience with Git
Data Visualization Design

Required Experience:
Experience designing and optimizing user interface components
Experience building data-centric web visualizations
US Citizenship and the ability to obtain a DoD Secret clearance

Preferred Experience:
Formal education culminating in a B.S. or higher in Computer Science or relevant Engineering discipline
At least 2+ years' experience as a software developer in a professional setting
Experience building attractive, intuitive, and responsive user interfaces using functional React.js
Prior experience building custom software tools
Understanding of design patterns and component breakdown

We are an Equal Opportunity Employer, we are committed to providing a work environment that values and respects each Team Member as an individual and important member of our culturally diverse organization. In keeping with this commitment, the Company is dedicated to providing a work environment free from any type of discrimination based upon race, color, religion, national origin, ancestry, gender, pregnancy, age, sexual orientation, gender expression and identity, covered veteran and military status, marital status, disability, medical condition, genetic characteristics,political affiliation, or any other classification protected by law. This commitment and policy applies to all areas of employment.