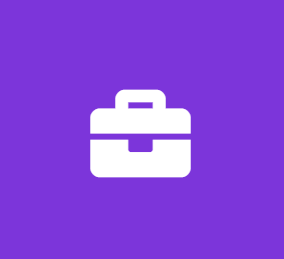 Entry Level Developer - Rapid Application Development - UniFirst
UniFirst
Software Engineer Full Time
About UniFirst

UniFirst is an industry leader in the garment service industry, and we're committed to staying on the cutting edge of technologies and innovation. We also recognize that our continued success depends on the skill, creativity, and initiative of our diverse employee Team Partners.

This is an exciting time for us, as we continue to develop our IT Team Partners to be our future innovators. And we're still growing…like we've done every year since 1936. That's why we're opening a new corporate technology hub right here in Indianapolis…and we're hiring!

Entry Level Developer - Rapid Application Development

As an entry level developer for the Rapid Application Development (RAD) team, you will primarily develop, enhance, and maintain enterprise level applications. You will utilize software development and software design methodologies appropriate to the development environment, as well as, review and test software components for adherence to the design requirements and documents test results.
Responsibilities will also include resolving software problem reports, as well as, providing technical support to end users. This position will report directly to the Enterprise Software Development Manager. You must also be highly motivated to improve your technical skills while adding value to the existing team.

Job Detail -
Modify existing applications to support our business systems using the Mendix Low Code Development Platform
Help design and develop new applications to support our business systems
Support users in Mendix developed software systems used by UniFirst
Follow and help maintain a set of programming best practices and procedures
Comfortable working with team of developers, analysts, and business stakeholders
Responsible for clear communication (both written and verbal) with technical and non-technical contacts at all seniority levels
Demonstrate commitment to the Company's core values
Other duties, responsibilities, and qualifications may be required and/or assigned as necessary

Qualifications
Requirements -

1-3 years object-oriented programming using a modern programming language

Experience writing and debugging code in .Net or Java environment

Experience writing and debugging JacaScript and SQL statements

Experience with Mendix or equivalent low code platform and/or requirements gathering is a plus, but not necessary

Able to work in a team environment

Self-motivated, detail-oriented, analytical, and problem-solving skills

Excellent oral and written communication, problem-solving and prioritization skills
Limited travel upon request

Education -
College degree (in computer science preferred)

UniFirst offers a Fleet of Benefits, 50+ to be exact!
401K with Company Match

Profit Sharing

Health Insurance

Employee Assistance Program

Life Insurance

Supplemental Life Insurance

Long Term Disability

Vacation

Sick Time

Paid Holidays

Direct Payroll Deposit

Tuition Reimbursement

30% Employee Discount

Employee Referral Program

UniFirst is an equal opportunity employer. We do not discriminate in hiring or employment against any individual on the basis of race, color, gender, national origin, ancestry, religion, physical or mental disability, age, veteran status, sexual orientation, gender identity or expression, marital status, pregnancy, citizenship, or any other factor protected by anti-discrimination laws