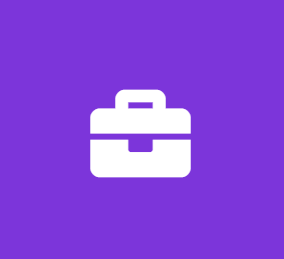 Marketing & Communications Intern
JM Huber Corporation
Marketing Internship
Portfolio Business: Huber Engineered Materials
J.M. Huber Corporation is one of the largest privately held, family-owned companies in the United States. Established in 1883, we are a diversified, global supplier of specialty and commodity chemicals, hydrocolloid solutions, engineered wood products and natural resources to customers spanning a wide variety of industries. With approximately $2.3 billion in sales and 4,000 employees worldwide, we have a material presence in more than 20 countries.
Position Summary
J.M. Huber Corporation offers an internship program in the Atlanta headquarters to provide undergraduate students with opportunities to discover the manufacturing industry, gain real-world and cross-functional experience, and develop professional skills and networks. The Marketing & Communications Internship at Huber Engineered Materials (HEM) is designed to assist the Marketing Communications Manager in creating, developing, and executing marketing communications tactics to effectively and positively promote the Fire Retardant Additives (FRA) and Ground Calcium Carbonate (GCC) strategic business units.
Principal Duties & Responsibilities
Become knowledgeable about Huber's business practices, product portfolio and proper brand name and trademark use. Understand and follow The Huber Principles.
Assist the Marketing Communications Manager in ensuring that the SBUs key marketing objectives and deliverables are achieved.
Assists in developing and executing proactive and interactive marketing and sales communications efforts for the ATH and GCC SBUs to generate leads from prospects seeking HEM products.
Understand the Content Management System (CMS) and eventually update the HEM website independently.
Use search engine optimization metrics and techniques to continually modify the Huber website to optimize our position on the various search engines to increase the number of website inquiries.
Assist with social media efforts as assigned to effectively promote the HEM brand and its FRA and GCC SBUs.
Assist in development of competitive analysis.
Organize a comprehensive marketing communications photo and video library.
Proof all marketing communications materials to ensure grammatical, legal and regulatory accuracy.
May perform other duties as assigned.
Preferred Experience
Currently pursuing a degree in or related to Marketing and/or Marketing Communications
Working Conditions
Work in an open and shared co-working space
Our employees are our strongest asset, and their safety, health, and well-being is our highest priority. We respect the individual by providing opportunities for professional and personal development. Our Principles drive us to create an inclusive workplace where employees share core values, show dignity and respect toward others, and work hard to achieve their best performance.
J.M. Huber Corporation is an EEO / AAP employer. Pre-employment drug screening is required