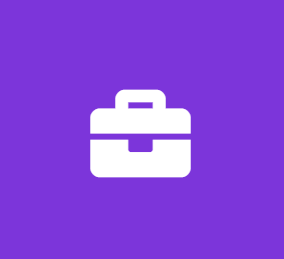 Public Relations Intern
SoCal Music Hall Of Fame
Marketing Internship
Job Description
Would you like to be part of an up-and-coming, bold, groundbreaking non-profit music organization, and help to preserve SoCal's musical legacy
Note: the following is an unpaid (eligible for academic credit), remote, part-time internship position requiring 5-8 hours a week. Please only apply if you reside in Riverside, Orange, Los Angles, or San Bernardino Counties.
The content of this listing is in accordance with all applicable employment laws.
SoCal Music Hall Of Fame is seeking a Public Relations intern who would like to gain experience in the music industry, can help spread the word about our organization and increase our visibility. Our ideal candidate will be someone who is full of creative ideas, a self-starter, has the ability to work independently and unsupervised, and is eager to contribute. This internship is ideal for someone who wants to pursue or has a passion for the music industry and would like to get their foot in the door. We encourage you to tailor this internship to meet your career and education goals. This is an academic credit, resume credit position. Thank you for taking the time to consider this internship position. This internship is for academic credit only.
A BIT ABOUT SCMHOF
Our primary purpose is to recognize, promote and commemorate California's musical heritage and to keep the Southern California music legends in the minds and hearts of all, as well as propel up and coming artists towards Hall of Fame status by having regular events and concerts.
Through our different programs and working in partnership to strengthen the music sector, we will ensure that all genres of music continue to play an important role in the lives of all Californians.
Our community outreach includes:
"Rock The Wish Music Experience", a grant wishing music experience, open to Southern California, wounded warriors, injured first responders and burn survivors ages 13-18 and Women In Music.
Expectations
You will work entirely remotely and on your own schedule, though we require a minimum commitment of 5-8 hours a week. We believe that the ability to work remotely and on your own schedule is essential to cultivate a productive and happy culture. Because our staff is spread throughout California, we communicate mostly through email. All interns are required to email us with an update every Friday. If you possess a high level of self-motivation, work well independently, strive for excellence, and commit quality time per week on a regular basis to help achieve team goals, we'd like to hear from you.
Benefits and Perks
· Work from home, part-time, on your own schedule while immersed in a highly professional, supportive, creative, intellectually-stimulating virtual environment
· Acquire valuable new skills in marketing, public relations and donor outreach
· Learn the nuts and bolts of nonprofit operations
· Collaborate with smart, accomplished coworkers
· Grow a network of contacts
· Enhance your resume
· Delve into cutting-edge issues at the center of the public discourse
· Letter Of Recommendation
· Certificate Of Completion
· Make a difference!
To Apply Please email your resume and a customized cover letter. You must confirm your understanding that this is an unpaid internship position and that you must email every Friday with an update.
Job Type: Internship
Salary: $0.00 to $1.00 /hour
Experience:
social media: 1 year (Preferred)
community relations: 1 year (Preferred)
written communication: 1 year (Preferred)
public relations: 1 year (Preferred)
marketing: 1 year (Preferred)
Work Location:
Benefits:
Internship Compensation:
This Job Is Ideal for Someone Who Is:
Dependable -- more reliable than spontaneous
People-oriented -- enjoys interacting with people and working on group projects
Adaptable/flexible -- enjoys doing work that requires frequent shifts in direction
Detail-oriented -- would rather focus on the details of work than the bigger picture
Achievement-oriented -- enjoys taking on challenges, even if they might fail
Autonomous/Independent -- enjoys working with little direction
Innovative -- prefers working in unconventional ways or on tasks that require creativity
This Job Is:
A job for which military experienced candidates are encouraged to apply
Open to applicants under 18 years old, provided it is legally allowed for the job and location
Open to applicants who do not have a high school diploma/GED
A "Fair Chance" job (you or the employer follow Fair Chance hiring practices when performing background checks - learn more at https://start.indeed.com/fair-chance)
A good fit for applicants with gaps in their resume, or who have been out of the workforce for the past 6 months or more
A good job for someone just entering the workforce or returning to the workforce with limited experience and education
A job for which all ages, including older job seekers, are encouraged to apply
Open to applicants who do not have a college diploma
A job for which people with disabilities are encouraged to apply
Schedule:
Company's website:
https://socalmusichalloffame.org