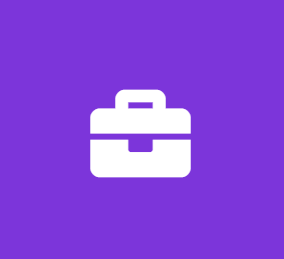 Marketing Intern
Ka Bom Designs
Marketing Internship
About Ka Bom Designs
Ka Bom Designs is an online marketplace for African-inspired fashion launching in Spring 2020. We provide a centralized, user-friendly location to purchase affordable African-inspired clothing. Buyers can connect with the artisans that design their clothing by learning about their personal stories. Our goal is to build a global community of women designers from the diaspora and connect them with customers around the world.
*
Responsibilities
Design and present new social media campaign ideas.
Monitor all social media platforms for trending news, ideas, and feedback.
Contribute to the creation of mock-ups, email campaigns, and social media content.
Perform market analysis and research on the latest trends.
Assist with daily administrative duties.
Prepare detailed promotional presentations.
Help with the planning and hosting of marketing events.
Research and evaluate competitor marketing and digital content.
*
*
Qualifications
Familiarity with social media strategies and platforms
Ability to multitask and take initiative
Hardworking and dedicated outlook
Experience with content creation a plus, even if not professionally
Ability to take direction and absorb information quickly
Excellent verbal and written communication skills
Outstanding multitasking abilities
*
Job Type: Internship
Salary: $0.00 /hour
Experience:
Marketing Strategy: 1 year (Preferred)
Social Media Management: 1 year (Preferred)
Market Research: 1 year (Preferred)
Social Media Marketing: 1 year (Preferred)
Marketing: 1 year (Preferred)
Additional Compensation:
Work Location:
Benefits:
This Job Is Ideal for Someone Who Is:
Dependable -- more reliable than spontaneous
Detail-oriented -- would rather focus on the details of work than the bigger picture
Innovative -- prefers working in unconventional ways or on tasks that require creativity
This Job Is:
A job for which military experienced candidates are encouraged to apply
A job for which people with disabilities are encouraged to apply
Schedule:
Monday to Friday
Weekends required