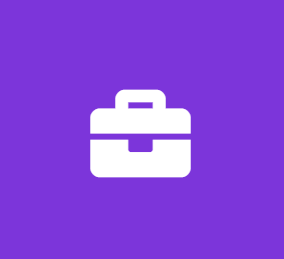 Statistacal Analyst Supervisor - Junior Reports Developer
Division of TennCare
Software Engineer Full Time
TENNCARE OVERVIEW
TennCare is Tennessee's managed care Medicaid program that provides health insurance coverage to certain groups of low-income individuals such as pregnant women, children, caretaker relatives of young children, older adults, and adults with physical disabilities. TennCare provides coverage for approximately 1.4 million Tennesseans and operates with an annual budget of approximately $12 billion. It is run by the Division of TennCare with oversight and some funding from the Centers for Medicare and Medicaid Services (CMS).
WHY WORK AT TENNCARE?
TennCare's mission is to improve the lives of Tennesseans by providing high-quality cost-effective care. To fulfill that purpose, we equip each employee for active participation and empower teams to communicate and work collaboratively to improve organizational processes in order to make a difference in the lives our members. Because of the positive impact TennCare has on the lives of the most vulnerable Tennesseans, TennCare employees report that their work provides them with a sense of meaning, purpose, and accomplishment. TennCare leadership understands that employees are our most valuable resource and ensures professional and leadership development are a priority for the agency.
JOB AND DEPARTMENTAL OVERVIEW
This position will work in the Reports & Analytics Department (RAD) of the Eligibility Operations Group (EOG) of Member Services (MS) and will report directly to the Reports & Analytics Director. This position is a supervisory position and will supervise one or more Reports Specialists. This position will be responsible for serving as the primary liaison to internal stakeholders, including the Member Services Director, Member Services Deputy Directors, TennCare's General Counsel, Communications, Health Care Informatics, as well as external stakeholders such as the legislature, media, academia, and other requesters of public information. The Junior Report Developer's role is highly analytical and detail-oriented, requiring extensive familiarity with data management and access principles.
RESPONSIBILITIES
Supervise one or more Reports Specialist and direct the associated daily work activities of these workers; provide technical assistance, daily feedback, and performance evaluation
Developing reports, data management, and data access principles
Provide accurate and concise responses to report and information inquiries from all internal and external stakeholders
Develop queries demonstrating data management principles and best practices in order to properly store, migrate, and structure data for multiple applications
Demonstrate strong communication skills with business end-users to be able to communicate with stakeholders to understand their requirements, while doing so operating according to an agile methodology.
Work effectively with code migration and database administration teams to successfully promote packages, database schemas, and scripts through multiple environments.
MINIMUM QUALIFICATIONS
Data Management – Extensive familiarity with data management principles and best practices in order to properly store, migrate, and structure data for multiple applications
Application & Software Programming – Software programming including the ability to write complex operations, scripts, and triggers to support database access and frequently need to address application and software bugs
Server Development and Maintenance – Familiarity with server development and maintenance to be able to assist with troubleshooting and data migration tasks
Problem-Solving – Excellent problem-solving skills and the ability to isolate and resolve database issues and maintain access and data integrity
Written and Verbal Communication – Strong communication skills in order to gather requirements and specifications in collaboration with IT professionals and end-users while reporting on database issues
Process Enhancement –Skills at developing more efficient processes for handling and accessing data and performing routine maintenance
DESIRABLE QUALIFICATIONS
Bachelor's degree in Computer Science or a related major.
Strong proficiency of SQL, Oracle, Tableau
Proficiency in JAVA, .NET, C++, Python, R, SAS, HTML/XML
Proficiency in Microsoft Office programs, including Access, Excel, Visual Basic
Previous work experience working independently in database management and query development
Ability to foster and maintain cohesive working relationships
Ability to adapt to changing priorities and deadlines
Ability to exercise sound judgment
Experience with establishing and modifying internal business processes
Experience with the Software Development Lifecycle (SDLC)
Experience with the Reports Development Lifecycle (RDLC)
JOB LOCATION: Nashville, Tennessee
HOW TO APPLY:
Please go to https://www.tn.gov/careers/apply-here.html to apply for this job today.
Position Status: Executive Service
Pursuant to the State of Tennessee's Workplace Discrimination and Harassment policy, the State is firmly committed to the principle of fair and equal employment opportunities for its citizens and strives to protect the rights and opportunities of all people to seek, obtain, and hold employment without being subjected to illegal discrimination and harassment in the workplace. It is the State's policy to provide an environment free of discrimination and harassment of an individual because of that person's race, color, national origin, age (40 and over), sex, pregnancy, religion, creed, disability, veteran's status or any other category protected by state and/or federal civil rights laws.