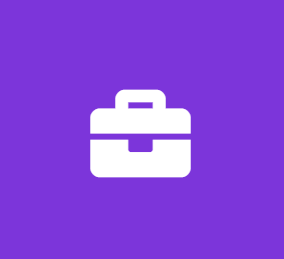 Social Media Intern
No Grease Northlake
Marketing Internship
Summary:
No Grease Northlake in Charlotte, NC is looking for one social media intern to join our team. We are located on 6801 Northlake Mall Drive Suite 101. Our ideal candidate is attentive, motivated, and engaged.The Social Media Intern will help to implement the company's Social Media Marketing. This will include content strategy, developing brand awareness, and generating inbound traffic. The Social Media Intern must be a highly motivated individual with a passion for involvement in media. The internship is unpaid and requires a minimum of 25 hours per week.
Responsibilities:
Assist with researching, writing, editing, and proofreading of electronic marketing and corporate communications materials for both internal and external audiences.
Create social media postings
Monitor Social Media Posting and tag's
Video and editing experience is a plus!
Preferred Skills:
Knowledge of Microsoft Office (specifically Word and Power Point)
Knowledge of all social media outlets- Facebook, Twitter, Instagram, Periscope, YouTube and snapchat.
Desire to come up with fresh ideas on how to grow our online presence
Application deadline is April 30, 2020.
Available shifts and compensation: We have available shifts all days of the week. Compensation depends on your experience.
About No Grease Northlake: Buffalo NY natives, Damian and Jermaine Johnson created and launched No Grease, Inc. in June 1997. No Grease, Inc. is a company dedicated to the hair and other personal care business. The company's mission is to provide consumers with the opportunity to have multiple grooming needs met in one location with unequaled quality and fast service. Later, the twin brothers would be joined with Charlie Petty and other like minds in the industry. Together they would grow No Grease, Inc. into one of the leading brands in men, women, and children's personal hair grooming services in the Charlotte-Mecklenburg area. The company has evolved into a popular, profitable, and talent stable chain of full service barber parlor operations and it also operates a barber school. No Grease, Inc. "Is Not Your Ordinary Barbershop. It's Not What We Do, It's How We Do It." Learn more about us at www.nogrease.com.
By applying to this job, you agree to receive periodic text messages from this employer and Homebase about your pending job application. Opt out anytime. Msg & data rates may apply.

Powered by Homebase. Free employee scheduling, time clock and hiring tools.