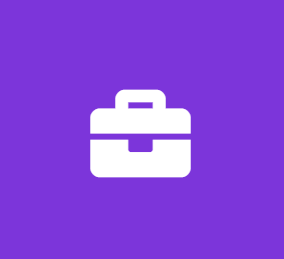 Sales Support Engineer (Entry-Mid Level)
Jobot
Marketing Full Time
This Jobot Job is hosted by: Lindsay Nichols
Are you a fit? Easy Apply now by clicking the Apply On Company Site button and sending us your resume.
Salary: $50,000 - $60,000

A bit about us:
---------

Founded in 1979 in New Hampshire, we an internationally recognized photonics company located in central New Hampshire.

We are looking for an entry to mid-level Sales Support Engineer, to join our team in North Sutton NH.

Recent college graduates are welcome to apply!

Job Details
---------

Is your background a fit? Apply if you meet this criteria:
The Sales Support Engineer provides critical internal sales support to our customers and sales managers.

In this role you will develop a deep understanding of our customers, products and internal procedures.

Your sales support role will focus on: - Information and Updates – with a thorough understanding of our products and customers you will provide existing customers with the timely resolution of requests for information, such as customer order history, product information, software updates, schedules and shipping updates.

Issue Resolution – in this role you will quickly triage customer phone calls and emails and provide direct resolution of the issue or coordinate the transfer to internal engineering or sales resources.
Quotes – your pre-sales mission is to take the lead in the preparation of technical requirements and quotes for the standard products and services. In this role you will develop detailed understanding of the application of our products, ensuring that the quoted products meet customer requirements.

We are looking for:
The Sales Support Engineer will take the lead or support both commercial tasks with sales and technical task with Engineering in the following areas:

0-4 years technical experience with a strong interest in helping customers
Interest in complimenting your technical skills with commercial and customer-facing skills
Experience in a technical field such as Aerospace, Automotive, Analytical Instruments, Lighting, Optical & Laser is a plus
College Degree (4 year). Technical degree desired (see below)
Demonstrated superior interpersonal skills with excellent verbal and written communications
High energy level and goal/results oriented
Strong initiative and sense of urgency
Positive attitude, excellent time management skills, strong problem-solving skills, technical and analytical aptitude
Availability to occasionally travel 25% with trips up to five days
B.S. in Physics, Chemistry, Material Science or Engineering from four-year College or University.

What can we do for you?
Competitive Base Salary!
Extremely Competitive Equity Package!
Flexible Work Schedules!
Accelerated Career Growth!