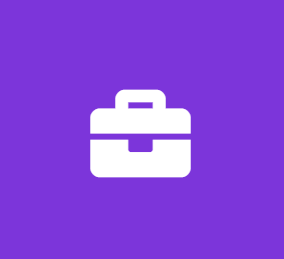 Public Relations/Marketing Intern
One Home Advisors
Marketing Internship
A new E-Commerce jewelry company based in Forest Hills NY, is looking to hire a highly dynamic and results-oriented Public Relations/Marketing Intern to operate and drive traffic to our online business.
Job responsibilities of the Public Relations/Marketing Intern include buy not limited to:
· Implement and maintain the online business through Shopify & oversee the marketplace operations.
· Develop site merchandising strategies to achieve sales and profit margin goals.
· Identify new business opportunities to increase the online assortment and improve online inventory availability by sourcing, onboarding, and managing new client relationships.
· Execute merchandising strategies online across category, subcategory, and other site content across the platforms to contribute to overall business goals.
· Product selections and update new products to e-commerce platforms.
· Pack and ship products.
· Organize and track daily products number and variety through inventory management and quality control.
· Update social media daily through marketing campaigns, advertising etc…
· Writing articles, newsletters and blogging.
· Contact clients to coordinate with their demands of time, products and shipping details.
· Drive traffic and direct customers certain new products or promotional products through Keywords and SEO.
· Positioning and market the products and the potential customers of target groups.
· A creative thinker with excellent interpersonal, communication, analytic and problem solving skills.
Public Relations/Marketing Intern candidates must possess the following qualifications:
· 1+ years experience in eCommerce supported by a proven record of success.
· Self-motivated, Self-starter but remains a team player.
· Knowledge of Photoshop.
· Strong communication, presentation and interpersonal skills required. A born communicator with inherent salesmanship qualities.
· Superior organizational and time management skills.
· Wants more for themselves than just a weekly salary.
· Enthusiastic with excellent people skills.
· Web Design - Online store - eCommerce Specialist.
· Search Engine optimization - Search Engine marketing.
· Social Media management - Social media marketing - Social media stores.
· Marketplace Ebay/Amazon - Amazon SEO - Amazon Rank.
· Google / Bing / Yahoo ( Business - Webmaster - Analytics )
Public Relations/Marketing Intern hours:
· Mon-Thurs 10:00 am - 4:00 pm
Public Relations/Marketing Intern Benefits:
· Compensation: (Based on Experience) $150 Weekly Base Pay PLUS Monthly Bonuses.
WEEKLY BASE + MONTHLY BONUSES = ANNUALLY $15K - $25K
This is not a remote position, we will be conducting onsite interviews.
Please include samples of your work and email your resume to be considered.
Job Types: Full-time, Part-time
Salary: $15,000.00 to $25,000.00 /year
Experience:
SEO: 1 year (Preferred)
Digital Marketing: 1 year (Preferred)
Work Location: