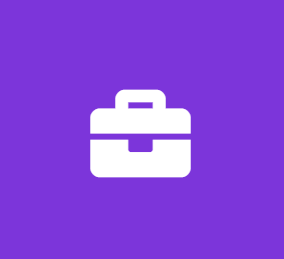 Social Media and Marketing Internship
Happy Code Club
Marketing Internship
Our Mission:
Our Mission is to empower the next generation of computer science teachers, technologists, and other professionals.
*How we work:
We partner with elementary and middle schools to provide students after school programs that focus on imparting computational thinking concepts by creating fun experiential projects. The projects students complete introduce and reinforce skills in coding and robotics, which are 21st-century skills that can help shape their future academic goals. We love the work we do and want to share our passion for this wonderful cause with like-minded people.
Duties
Work with HCC's founder to develop and execute a social media marketing strategy for summer 2020
Create unique content for Instagram, YouTube, Facebook, and other social media platforms
Track success of social media engagement
Contribute to overall brand strategy
Strategize on new ways to target and track our local audience
Communicate effectively to team members and the target audience.
Qualifications
Bachelor's degree or higher-level education, or currently enrolled in higher education at an accredited institution as a junior or senior
Excellent skills working with Instagram, YouTube and other social media platforms. Previous experience working with these for a company is preferred
Independent and detail-oriented. Many projects will be self-led and require independence in setting realistic and attainable goals
Proficiency in some or all of the following: Google Drive, Slack, Google Analytics, Mailchimp, and Google Apps Suite
Strong written and verbal communication skills required
Local to Stamford, CT area
Hours
Flexible hours M-F with remote work possible after training is completed. You may choose your schedule, but it needs to be the same each week in order to schedule meetings and updates with other team members. Up to 20 hours per week is expected from 4/1/2020 to 8/14/2020.
Pay
The pay rate is $12.00 per hour. Training and travel (if requested) are paid.
*
Job Types: Part-time, Internship
Salary: $12.00 /hour
Experience:
Social Media or Marketing: 1 year (Required)
Application Question:
Do you currently have or are actively pursuing a bachelor's degree as a junior or senior?
Work Location:
Benefits:
Schedule:
Company's website:
https://www.happycodeclub.com