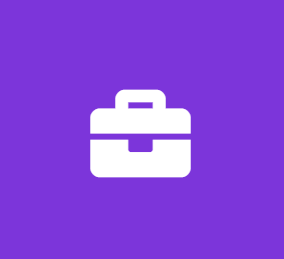 Content Marketing Intern
Newday Impact Investing
Marketing Internship
NEWDAY DESCRIPTION:
Newday Impact Investing™ is a digital investment platform that empowers people to invest in causes they care about. Newday's investment strategies include Global Impact, Stakeholder Capitalism, Diversity & Inclusion, Climate Action, Sustainable Agriculture, Animal Welfare, Fresh Water, and Ocean Health. Newday's vision is of a time where growing personal wealth is synonymous with positively impacting the world. Currently, Newday advises over 10,000 users across the United States of America.
Newday Impact Investing
WHAT WE ARE LOOKING FOR?
We are looking for a motivated self-starter, prepared to improve the way our 10,000 users learn more about the product, company, and partnerships. We are looking for someone with strong writing skills and creative content strategies, and passion to change the world through impact investing.
RESPONSIBILITIES:
Research keywords for marketing campaigns based on target demographics
Create and write impactful content including blog posts, newsletters, and emails
Manage blog content from start to finish on Wix
Structure content calendar to generate effective content based on current news
Optimize outbound customer communication on various platforms and report key metrics to stakeholders
Identify and implement new content marketing strategies and improve existing content
WHO YOU ARE?
Passion and experience in Finance, Digital Marketing, Sustainability and Communications
Enjoys writing and can create concise, professional content quickly
Excellent written and presentation skills to communicate with senior-level executives
Creative self-starter who is comfortable with both taking initiative and working independently
Exceptional writing and editing skills, as well as the ability to adopt the style, tone, and voice of our various audiences
Open to ad-hoc work to support teams when necessary.
BONUS:
Proficiency with Adobe (Illustrator, Photoshop, or XD)
Familiar with Blogging and Wix
Experience with Wordpress a plus
Please note this position is unpaid. The internship will count towards gaining work experience for college credit.
Job Type: Internship
Salary: $0.00 /hour
Work Location:
Benefits:
Internship Compensation:
This Job Is:
Open to applicants under 18 years old, provided it is legally allowed for the job and location
Open to applicants who do not have a high school diploma/GED
A "Fair Chance" job (you or the employer follow Fair Chance hiring practices when performing background checks - learn more at https://start.indeed.com/fair-chance)
A good fit for applicants with gaps in their resume, or who have been out of the workforce for the past 6 months or more
A good job for someone just entering the workforce or returning to the workforce with limited experience and education
A job for which all ages, including older job seekers, are encouraged to apply
Open to applicants who do not have a college diploma
A job for which people with disabilities are encouraged to apply
Schedule:
Company's website:
Company's Facebook page:
https://www.facebook.com/newdayinvesting/