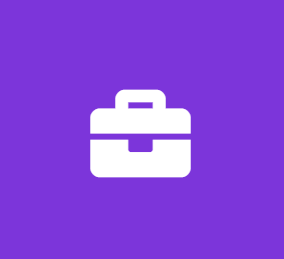 Executive Assistant Intern
Crowned for Purpose Organization
Customer Support Internship
Executive Assistant Intern Duties & Responsibilities
This job generally requires the ability to do the following work:
Calendar management
Client relations
Design and maintain a filing system
Organize meetings
Keep records
Arrange travel plans
Typing
Event planning
Prepare reports
Executive assistant duties include the same duties performed by administrative assistants: making and accepting phone calls; sending memos, emails, and letters on behalf of the executive; receiving visitors; handling scheduling; and more. They also act as gatekeepers, making decisions about who gets access to the executive and what information the executive receives.
They often conduct research and prepare reports that influence company policy. These responsibilities mean that executive assistants must thoroughly understand their employer's work. As a result, these workers also can act as a liaison between the executive and the rest of the clerical staff.
Education, Training, & Certification
There are few educational requirements to getting started.
Education: A high school diploma, but those with or pursuing associate's or bachelor's degrees in business-related
Certification: No certification needed
Training: Experience in clerical industry preferred. Training will be provided.
Executive Assistant Skills & Competencies
Typing, filing, and other clerical skills are important, but the best executive assistants often have strong personalities that are exhibited through several beneficial soft skills:
Communication skills: Executive assistants often serve as a gatekeeper, deciding which messages and which visitors or callers need to go directly to their employer and which need to redirected or handled in some other way. This involves the ability to quickly glean information from those demanding time from their boss.
Time management: Anyone managing another person's time, as executive assistants often do for their bosses, also need to be good at managing their own time.
Trustworthiness: Executive assistants often have access to sensitive information, and the executives they work for need to trust them fully in order for them to be as efficient as possible at their jobs.
Multitasking: Executive assistants are regularly handling more than one task at a time while keeping tabs on their bosses' schedules and keeping them on track.
Work Environment
Executive assistants typically are working in an office setting and interacting with visitors, callers, and other executives in addition to their own bosses. Work can be fast-paced and demanding, and the gatekeeper role sometimes requires executive assistants to say no to people who don't want to take no for an answer.
Work Schedule
Monday-Friday 8am-5pm. After hours and some weekends may be needed. Travel will be required sometimes.
Job Type: Internship
Experience:
executive support: 1 year (Preferred)
Executive Assistant: 1 year (Preferred)
Language:
Shifts:
Morning (Preferred)
Mid-Day (Preferred)
Required travel:
Working Days:
Monday (Preferred)
Tuesday (Preferred)
Wednesday (Preferred)
Thursday (Preferred)
Friday (Preferred)
Saturday (Preferred)
Application Question:
Do you understand this is a UNPAID Intern position?
Typical start time:
Typical end time:
This Company Describes Its Culture as:
Detail-oriented -- quality and precision-focused
Innovative -- innovative and risk-taking
Aggressive -- competitive and growth-oriented
Outcome-oriented -- results-focused with strong performance culture
Stable -- traditional, stable, strong processes
People-oriented -- supportive and fairness-focused
Team-oriented -- cooperative and collaborative
This Job Is:
A job for which military experienced candidates are encouraged to apply
A good fit for applicants with gaps in their resume, or who have been out of the workforce for the past 6 months or more
A good job for someone just entering the workforce or returning to the workforce with limited experience and education
Open to applicants who do not have a college diploma
Schedule: