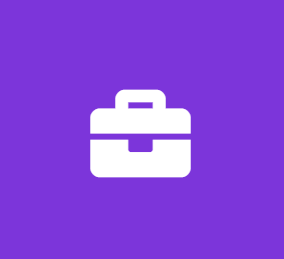 Corporate Marketing Intern
Simpson Housing LLLP
Marketing Internship
Who Is Simpson Housing/Simpson Property Group?
Headquartered in Denver, Colorado we are a large, fully integrated real estate company with a rich and successful history dating back to 1948. Our dynamic company acquires, develops, builds and manages luxury apartment communities in highly desirable locations throughout the United States. We are a company that constantly strives to raise the bar and continues to receive industry accolades for our strong commitment to providing outstanding customer service to our residents. We also believe in being a good neighbor by giving back to the communities we serve through numerous hours of volunteer work provided by our dedicated team of employees each and every year.
What We Are Currently Looking For:
Corporate Marketing Intern (Summer 2020 - Entry Level - $15.00/hr)
As an intern on the Corporate Marketing Team for Simpson Property Group you will be responsible for supporting the following digital marketing tasks:
Update community website digital content including move-in specials and other written content.
Write and publish company and industry-related blog posts.
Perform content audits on digital listings including social media and paid advertising.
Assist with creation, management and distribution of social media content.
Support the marketing team in daily administrative tasks
May analyze problems, determine approach, compile and analyze data and prepare reports, graphs and presentations using spreadsheets and presentation software
Works on assignments that are repetitive in nature.
Maintain a positive work environment by acting and communicating in a manner so that you can get along with co-workers, residents, customers, vendors and management.
Candidates who apply should:
Be working towards Bachelors Degree in Marketing, Communications, Advertising or related field.
Have 0-1 years of marketing and / or administrative experience in a corporate environment.
Be proficient with Microsoft Office (Word, Excel, PowerPoint and Outlook) and social media (Facebook, Instagram)
What Its Like To Work At Simpson:
Why work for Simpson? You might want to ask one of our employees that question. Based on feedback provided by our employees, we continue to receive recognition for being one of the Best Companies to Work For, something we are very proud of. We have won this distinction in 2006, 2007, 2013, and again in 2014. How many companies can say that? And it doesnt stop there. Over the years, Simpson has cultivated a progressive employee centric culture that promotes collaboration and teamwork where ideas are openly shared and employees are actively engaged. We also firmly believe that employees should be able to have fun at work while maintaining a healthy work-life balance. Sound interesting? Please read on
What Simpson Can Offer You!
As an industry leader, we understand what it takes to be successful in todays competitive marketplace. We know that employees must have the skills, tools and training to do their jobs effectively and efficiently and we deliver! For this very reason, SPG University was created as a way to help our employees grow on a personal and professional level and advance in their careers within the company. If this sounds like the type of company that you would like to work for, we would like to hear from you. Find out where your talents can take you by applying today!
Simpson Housing is an Equal Opportunity Employer
Denver
CO