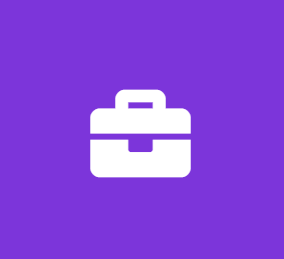 Database Developer (Entry-Level)
Harvey Tool Company
Software Engineer Full Time
Harvey Performance Company is looking for a Database Developer to join its dynamic Information Technology team. This individual will work closely with various departments including our Customer Facing Team, Finance, and IT, as well as our external customers. This position will help to implement new improvements, features, functionalities, and processes within the company.
THE POSITION:
Interviews business stakeholders to document business requirements/needs and translate them into a functional requirement specification
Assists in implementation of business and IT-related processes and procedures.
Acts as Liaison between Technical team and business stake holders.
Assists with system support, customization and database administration of all enterprise applications (ERP, CRM, WMS and EDI) providing cross functional team support.
Recommends new technology, policies or processes to benefit the organization and improve deficiencies.
WHAT YOU CAN BRING:
A desire to succeed in a fast-paced, growing company.
Excellent customer service skills.
Ability to multi-task effectively.
Associate's or Bachelor's Degree in Computer Science, Management Information Systems, or other related technical field.
A strong desire to learn and work with a variety of technologies, including:

Database Development and Administration in MySQL, SQL Express, SQL Server, Pervasive.
WHAT HARVEY PROVIDES:
A fun, challenging and rapid-growth environment where new opportunities are regularly made available.
Opportunities for training and development, including tuition reimbursement.

More about us:
Harvey Performance Company is the leading North American designer and manufacturer of specialty carbide end mills and cutting tools used to cut and shape metals in precision machining applications, comprised of the brands Harvey Tool Company, Helical Solutions, and Micro 100. The company is the solution provider of choice for distributors and end users addressing complex machining challenges across a wide range of industries, materials and applications. The Company has a collaborative, entrepreneurial culture that promotes operational excellence and employee growth.