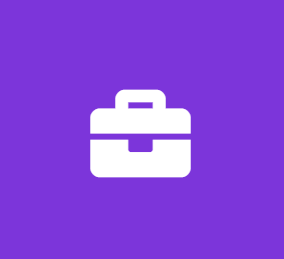 Marketing and Social Media Intern
Crowned for Purpose Organization
Marketing Internship
The Social Media Intern is responsible for coordinating and executing the company's social media strategy, working across key social media channels including Facebook, Instagram, Twitter and LinkedIn. This role offers the intern a total immersion into a busy digital recruitment business and the successful candidate will work closely with key members of staff, external social media consultants, and the agency's clients and candidates to learn about social media, digital communications and marketing in a business to business environment. This role will be instrumental in increasing our social media presence and gaining visibility for our brand among clients and candidates.
SOCIAL MEDIA INTERN RESPONSIBILITIES:
Manage the social media calendar.
Brainstorm campaign ideas.
Post on various social media platforms such as Facebook, Instagram, and LinkedIn.
Analyze analytics to gauge the success of campaigns.
SOCIAL MEDIA INTERN REQUIREMENTS:
Excellent knowledge of social media platforms.
Knowledge of analytical tools.
Ability to work in a team.
A degree in Communication or a related field.
Prior experience with marketing or social media.
Job Type: Internship
Salary: $0.01 /hour
Working Days:
Monday (Preferred)
Tuesday (Preferred)
Wednesday (Preferred)
Thursday (Preferred)
Friday (Preferred)
Application Question:
Do you understand this is an UNPAID Internship?
Work Location:
Benefits:
This Company Describes Its Culture as:
Detail-oriented -- quality and precision-focused
People-oriented -- supportive and fairness-focused
Team-oriented -- cooperative and collaborative
This Job Is:
A job for which military experienced candidates are encouraged to apply
Open to applicants who do not have a high school diploma/GED
A good fit for applicants with gaps in their resume, or who have been out of the workforce for the past 6 months or more
A good job for someone just entering the workforce or returning to the workforce with limited experience and education
Open to applicants who do not have a college diploma
Schedule: