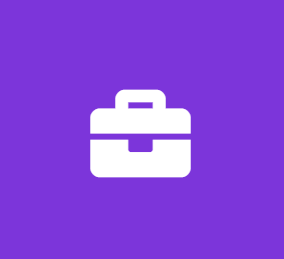 Sales/Business Development Intern
SAIC
Marketing Internship
Job Description
Description
We are currently seeking motivated and energetic Sales/Business Development Interns to join our team in Reston, VA to begin an exciting and challenging career with Unisys. Unisys Federal has paid internship positions open for summer 2020 starting early June and ending mid-August. During the internship in addition to work experience, they will receive ITIL Foundations & Amazon Web Services Foundations certification training and certification exam coaching with a goal to achieve certifications. All paid for by Unisys. Also, our goal is to award contingent offer letters to those that are interested in working for Unisys upon graduation and support efforts to get your clearance processed during that time. Job Description:
Research in support of program pursuit and proposal development
Technical writing and/or graphics skills to succinctly communicate how technical capability supports client needs
Support business development efforts through contribution to contract pursuit and proposals, as needed
Work with the proposal team on any requests regarding current contracts and contract information
Research market landscape for Government services sales initiatives - including assisting the contract pursuit teams with monitoring, tracking and analyzing market trends, opportunities, and competitors
Support competitive analysis
Perform partnership analysis
Analyze government acquisition forecasts
Participate in proposal response efforts and play a supporting role to develop innovative solutions
Outcomes include garnering an in-depth understanding of the customer mission and an opportunity to potentially meet directly with customers
Qualifications
Skills Required:
Ability to self-manage time and multiple ongoing activities
Great team player
Demonstrate good oral and excellent written communication skills
Have a genuine interest in the field of Federal new contracts pursuit and personality to match (e.g., ability to work in a fast paced, deadline driving environment, assertive, goal-oriented)
Possess excellent research skills Summer Intern Program- 2020 requirements:
Must have completed Junior year in College; be a rising Senior
Currently studying in one of the following focus areas: Business, Marketing, or related field
US Citizenship required
Ability to obtain and maintain a security clearance if offered a post-graduation, permanent opportunity after completion of the internship. Summer Intern Program- 2020 benefits:
Paid: $18.00/hr; 40 hours per week
Duration 10 weeks
ITIL Foundations & Amazon Web Services Foundations Certification training, certification exam coaching
Lunchtime brown bags on Career development, internal speakers, business presence success, etc. Please send your resume to [email protected] with a cover letter outlining which of the positions above you are interested in (can be more than one), your current GPA, and why you feel you are interested in and would be an asset to Unisys' internship program. We look forward to hearing from you!!!
Desired Qualifications
Overview
SAIC is a premier technology integrator solving our nation's most complex modernization and readiness challenges. Our robust portfolio of offerings across the defense, space, civilian, and intelligence markets includes high-end solutions in engineering, IT, and mission solutions. Using our expertise in existing and emerging technologies, we integrate the best components from our own portfolio and our partner ecosystem to deliver innovative, effective, and efficient solutions. We are 23,000 strong; driven by mission, united by purpose, and inspired by opportunities. Headquartered in Reston, Virginia, SAIC has pro forma annual revenues of nearly $6.5 billion. For more information, visit saic.com. For ongoing news, please visit our newsroom. For SAIC benefits information, see Working at SAIC. EOE AA M/F/Vet/Disability