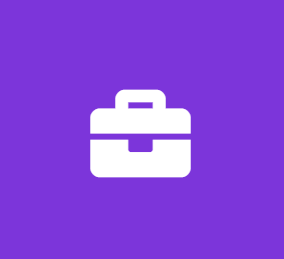 Mobile Application Developer Intern
SAIC
Software Engineer Internship
Job Description
Description
Unisys Federal 2020 Summer Internship Program Mobile Application Developer Intern Mobile Application Developer Intern: Area of Study- Computer Science, Information Systems, Technology Management programs Unisys Federal has paid internship openings for 10 weeks during summer 2020. During the internship, in addition to work experience, interns will receive ITIL Foundations & Amazon Web Services Foundations certification training and certification exam coaching with a goal to achieve certifications. All paid for by Unisys. Also, our goal is to award contingent offer letters to those that are interested in working for Unisys upon graduation and support efforts to get your clearance processed during that time. Duties/Tasks and Responsibilities:
Design, develop, code, test, and debug mobile applications
Create unit test plans/case, develop, unit test, conduct code and unit test walk-throughs
Work with users to define existing or new system scope and objectives
Provide analytical support and technical advice during the conceptualization, development, and implementation phases
Maintain applications, including bug fixes, performance enhancements and runtime production support
Generate technical documentation for various aspects of the applications developed
Review and evaluate systems and software for adherence to government or commercial directives, standards, guidelines, and criteria concerning software safety and systems safety
Design, Develop, and Test mobile based applications on Android and/or Apple iOS platform
Assist external in-house developers in bringing their application to the App Catalog
Support Mobile Applications O&M
Qualifications
Qualifications - What You'll Bring:
Must be self-motivated and take initiative to continually meet with team leads
Balance competing projects and tasks
Motivation: Curiosity, creativity and passion for process improvement, design, development; and identifying out of the box financial solutions to tough problems.
Leadership: Good organizational leadership skills working with senior management to individual contributors
Problem Solving: ability to quickly identify and resolve problems and to gather and analyze information skillfully
Oral and written communication: Able to convey thoughts and vision in a confident and clear manner Essential Qualifications:
Demonstrate analytical capability and strong Microsoft Excel Skills
Strong writing and presentation skills
Ability to work at the detailed level and not lose site of the big picture
Ability to summarize and effectively communicate information
Willingness to learn and take on a multitude of new tasks
Be a self-starter, self-motivated and self-directed
Flexibility to work in a constantly changing environment
Must have completed your junior year in college and have a minimum 3.5 GPA Summer Intern Program- 2020 requirements:
Must have completed Junior year in College; be a rising Senior
Currently studying in one of the following focus areas: Computer Science, Information Systems, Technology Management, Business degree programs
US Citizenship required
Ability to obtain and maintain a security clearance if offered a post-graduation, permanent opportunity after completion of the internship. Summer Intern Program- 2020 benefits:
Paid: $18.00/hr; 40 hours per week
Duration 10 weeks, starting in June
ITIL Foundations & Amazon Web Services Foundations Certification training, certification exam coaching
Lunchtime brown bags on Career development, internal speakers, business presence success, etc. Please send your resume to [email protected] with a cover letter outlining which of the positions above you are interested in (can be more than one), your current GPA, and why you feel you are interested in and would be an asset to Unisys' internship program. We look forward to hearing from you!!!
Desired Qualifications
Overview
SAIC is a premier technology integrator solving our nation's most complex modernization and readiness challenges. Our robust portfolio of offerings across the defense, space, civilian, and intelligence markets includes high-end solutions in engineering, IT, and mission solutions. Using our expertise in existing and emerging technologies, we integrate the best components from our own portfolio and our partner ecosystem to deliver innovative, effective, and efficient solutions. We are 23,000 strong; driven by mission, united by purpose, and inspired by opportunities. Headquartered in Reston, Virginia, SAIC has pro forma annual revenues of nearly $6.5 billion. For more information, visit saic.com. For ongoing news, please visit our newsroom. For SAIC benefits information, see Working at SAIC. EOE AA M/F/Vet/Disability