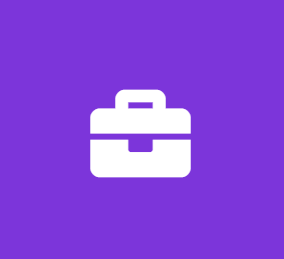 Summer Intern - Human Resources
Ansell
Business Internship
Summer Intern - Human Resources - (30002217)
Description
Ansell is a leading global provider of protection solutions. Our company designs, develops and manufactures a wide range of protection solutions that meet the ever-changing needs and demands of our markets and industries. Protection is our primary concern as millions of people around the world depend on Ansell in their professional and personal lives.

Our vision is to create a world where people can enjoy optimal protection against the risk they are exposed to. Whether at work or during their leisure time, people require the right protection for the right application. After all, what better guarantee is there than increased safety, security and productivity than through adequate protection.
Pay:
$30 per hour for Graduate/MBA students

RESPONSIBILITIES :

Support Employee Engagement Survey
o Support the planning and execution of Ansell's global employee engagement survey
o Assess results to compare with prior results, assess trends and determine where progress has been made (or needs to be made)
Support Employee Attraction Strategy
o Assess benchmarking information on talent attractors
o Provide guidance for building messaging on key platforms (LinkedIn, Ansell.com and possibly Glassdoor)
o Develop guidance for managers in drafting job postings
Ad hoc responsibilities, including, assisting with client groups, sourcing of candidates and working with the HR team on an as needed basis.
REQUIREMENTS:
Candidates must be currently pursuing an MBA or Master's degree in Human Resources, Industrial and Labor Relations, Organizational Development, or related fields of study and have a:
Good understanding of business needs in developing HR strategy
Solid history of achievement in school and work
Strong research, analytical, and problem-solving skills
Demonstrated capabilities in teamwork and leadership
Excellent written and verbal communication skills
Primary Location: United States-New Jersey-Iselin
Work Locations: US NJ Iselin 111 Wood Avenue South 111 Wood Avenue South Iselin 08830
Job: Administration
Organization: Human Resources
Schedule: Part-time
Employee Status: Regular
Job Type: Internship
Job Level: Associate
Job Posting: Mar 13, 2020, 7:41:55 AM