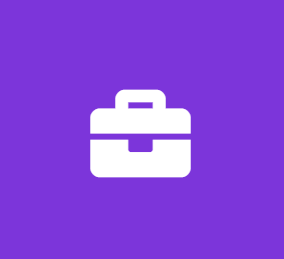 Intern - MSAT Floor Support
BioMarin
Customer Support Internship
BioMarin is the world leader in delivering therapeutics that provide meaningful advances to patients who live with serious and life-threatening rare genetic diseases. We target diseases that lack effective therapies and affect relatively small numbers of patients, many of whom are children. These conditions are often inherited, difficult to diagnose, progressively debilitating and have few, if any, treatment options. BioMarin will continue to focus on advancing therapies that are the first or best of their kind.
BioMarin's Technical Operations group is responsible for creating our drugs for use in clinical trials and for scaling production of those drugs for the commercial market. These engineers, technicians, scientists and support staff build and maintain BioMarin's cutting-edge manufacturing processes and sites, provide quality assurance and quality control to ensure we meet regulatory standards, and procure the needed goods and services to support manufacturing and coordinating the worldwide movement of our drugs to patients. Come join our team and make a meaningful impact on patients' lives.
JOB DESCRIPTION:
This is an internship position in the Manufacturing Sciences and Technology (MSAT) Floor Support group, a team that owns product manufacturing processes and provides technical subject matter expertise for Make-Assess-Release operations performed at Biomarin. The floor support team interacts cross-functionally with many departments in technical operations to ensure manufacturing processes and campaigns complete as intended.
Floor support work frequently involves problem assessment, root cause analysis, in addition to recommending suitable process changes to correct and prevent future problems. Small-scale production process models are developed within the MSAT lab to support process optimization and troubleshooting for full-scale commercial and late-stage clinical production.
Scope of internship project: Develop and complete design of experiments (DoE) to characterize and understand factors impacting critical quality attributes associated with a specific chromatography operation.
Work with partners within MSAT laboratory and across functions in Technical Operations to develop and perform design of experiments for a chromatography operation
Gain experience using bench scale production equipment and software including experimental design, method development, and statistical data analysis
Gain experience with statistical process control
Gain experience in biopharmaceutical manufacturing processes
Perform a DoE of one of our manufacturing processes, modeling the financial impact of process or operational changes
Qualifications/Eligibility:
Pursuing a Bachelor's or Master's degree in a relevant field of study (e.g., Bioengineering or similar discipline), with minimum of second/sophomore year completed
Technical knowledge of biotechnology processes (i.e. cell culture, protein purification) preferred
Experience in production of biologics, advanced therapeutics, or pharmaceuticals a plus
Proficiency with MS Office Suite applications (Word, Excel, PowerPoint, Visio)
Strong verbal and written communication skills
Student must be returning to school in the Fall Term OR has graduated within the 1 year of the start of the intern program
Must be available to work 40 hours a week
Housing and Transportation is responsibility of the Intern
Benefits of a BioMarin Internship:
Apply skills and knowledge learned in the classroom to on-the-job experiences
Comprehensive, value-added project(s)
Work in teams and with colleagues in a professional environment
Develop technical skills specific to your major
Provides opportunities for professional development by building relationships and learning about other parts of the business
Weekly lunch seminar series with Executive Staff
End of summer poster presentation to the BioMarin Community
We are an equal opportunity employer and all qualified applicants will receive consideration for employment without regard to race, color, religion, sex, national origin, disability status, protected veteran status, or any other characteristic protected by law.