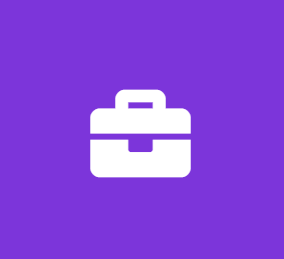 Sales Compliance Intern
Medical Mutual of Ohio
Marketing Internship
As the oldest and one of the largest health insurance companies in Ohio, Medical Mutual provides health insurance to more than 1.6 million Ohioans. For more than 85 years, Medical Mutual has improved the lives of its members by offering high-quality group and personal healthcare coverage.
Medical Mutual has been selected as a Northeast Ohio Top Workplace by the Plain Dealer for the past ten years. We're looking for a self-start and a quick-learner to help us continue being the best health insurance choice for Ohioans. Medical Mutual is seeking a Sales Compliance Analyst summer intern in our downtown Cleveland headquarters. The internship is paid. The intern will have the opportunity to be considered and hired as a fulltime Sales Compliance Analyst (Medicare) post-graduation and participate in the Company's development program.

The Sales Compliance Analyst (Medicare) will work closely with the Medical Sales Administration and Oversight team. The Medicare Sales Administration & Oversight team is a critical department to health care organization like Medical Mutual. The department ensures that our Medicare sales and administration are following federal regulations and guidelines.

The intern will gain knowledge in Medicare, agent administration of key sales channels, oversight programs, incident management, process planning, and execution. Post-graduation, the intern will be considered to participate, as a fulltime Sales Compliance Analyst (Medicare), in our Company's 6-month development program which provides the unique opportunity to learn, rotate, and network within several different divisions at Medical Mutual. The goal of the program is to provide comprehensive knowledge of the health insurance industry.
Responsibilities:
Manages receipt, tracking and status of identified sales investigations. Maintains database and logs for regulatory reporting.
Trends MA (Medicare) sales violations in order to identify process breakdowns. Presents solutions to deter violations .
Analyzes the root cause of the sales violation in order to issue a Corrective Action Plan (CAP) for agent remediation.
Qualifications
BaBachelor's degree in Business Administration, Healthcare Administration or related field or equivalent combination of training and experience
Junior or Senior, 3.0 GPA or higher.
Intern experience conducting business analytics and analyzing data sets
Advanced Microsoft Office skills, including strong Excel skills and experience
Intern or educational experience analyzing trends
A Great Place to Intern:
Top Workplace in Northeast Ohio. Year after year we've received this recognition!
Paid internship, networking opportunities
On-site wellness center at most locations. Enjoy personal trainers, towel service, locker room, weight room, elliptical machines, and a variety of classes!
On-site cafeteria serving hot breakfast and lunch, at most locations.
Business casual attire
About Medical Mutual:
We strive to create peace of mind. Our customers can trust us to do things right and to help them get value from their health plan. We're the largest health insurer in Ohio and for over 80 years, we've been serving our members and the Ohio communities where they live and work. Medical Mutual is a Top Place to Work in Northeast Ohio with exceptional career opportunities that offer challenge, growth and a great work/life balance. We want talented, innovative, and driven people to help us continue to be the best health insurance choice of Ohioans and help make Ohio the best it can be! Our headquarter building is located in the heart of downtown Cleveland and we have multiple offices throughout the state. Join us at one near you!
At Medical Mutual we celebrate differences and are mutually invested in our employees and our community. We are proud to be an Equal Employment Opportunity and Affirmative Action Employer. Qualified applicants will receive consideration for employment regardless of race, color, religion, sex, sexual orientation, gender perception or identity, national origin, age, marital status, veteran status, or disability status.
We maintain a drug-free workplace and perform pre-employment substance abuse and nicotine testing.
Primary Location: US-OH-Cleveland
Work Locations: Cleveland - Headquarters 2060 East Ninth Street Cleveland 44115
Job: 7 - General Staff
Organization: Medical Performance & Management
Schedule: Regular
Shift: Internship
Employee Status: Individual Contributor
Job Type: Full-time
Job Level: Day Job
Job Posting: Mar 13, 2020, 4:22:30 PM