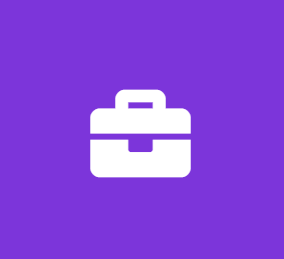 Governor's Summer Intern - Marketing & Events
State of Indiana
Marketing Internship
Work for Indiana
Grow your career with the State of Indiana! With more than 50 executive branch agencies, the State of Indiana is a diverse workforce offering employees stimulating and challenging projects across a broad scope of career opportunities. As a State of Indiana employee, you impact the well-being of Indiana's communities every day.
About the Governor's Public Service Summer Internship Program (GPSSIP):
The Governor's Public Service Summer Internship Program (GPSSIP) is designed to give college students real-world, hands-on experience in their desired field of study to enhance marketability upon graduation. Participation in the program will offer students a multitude of experiences including networking with state employees, resume building and soft skills workshops, agency head panels, and much more.
About the Indiana Veterans' Home
The Indiana Veterans' Home, located in West Lafayette, Indiana, is the only long term care facility in Indiana dedicated to serving veterans and their spouses. We provide a beautiful, healthy and home like environment for veterans and their spouses to live. Residents enjoy a variety of onsite and offsite activities, excellent health care, and a rich history that only a facility such as IVH can provide.
Salary
The salary for this internship is $11.30/hour.
About the Job
As a Marketing & Events Intern you will develop web and print marketing content and assist with marketing, events, technology, and admissions efforts. You will also assist with administrative tasks as assigned. You will report to the Director of Communication and Technology

A Day in the Life
The Administration Department seeks a Marketing and Events Intern to support and assist the Marketing and Events team.
Special projects may vary, however the incumbent will be responsible for a large, multi-media web page development project as part of their 2019 primary duties.
Assists the Marketing Coordinator with collecting information and photos for long-term social media campaigns.
Assists Marketing Coordinator with IVH special and public events as needed, including graphic design, event planning, setup, admission collection, and tear down.
Sort through IVH 2019 photos for potential marketing images.
Assists Marketing and Admissions with tours, initial inquiries, and follow up.
Assists Technology Specialist with technology projects as needed, including software implementation, development of job aides, and creation of staff notification and educational materials.
Supports a multifaceted marketing program that promotes a positive image of the IVH and promotes "customer service" throughout the facility.
Assists the Admissions Department with developing a customer satisfaction follow up for new admissions.
Submits status reports on project status and completed assignments to Director of Communication and Technology weekly and/or as requested.
Provides any other services or duties assigned by the Director of Communication and Technology.
The Marketing and Events Intern may be assigned other various tasks and projects that support IVH Executive staff's goals and objectives.

What We're Looking For
Must be currently enrolled as an undergraduate or graduate with an accredited post-secondary institution and have completed at least one (1) year of undergraduate education.
Preferred candidates would have completed at least two (2) years of undergraduate education with an emphasis in digital marketing, graphic design, and event planning.
What You'll Need For Success
Excellent organizational skills, attention to detail, and the ability to prioritize in a fast-paced environment
Strong verbal and written communication skills required
Excellent interpersonal skills and follow-up skills
Ability to work independently and as part of a team
Ability to demonstrate proficiency in Microsoft Office software, particularly Word, Excel and Outlook, Adobe Creative Suites, and basic knowledge of capturing and light editing of photographic images.
Basic knowledge of digital marketing, social media, and general web design concepts.
Ability to comprehend, analyze, interpret, correlate, and solve practical problems utilizing a variety of concrete variables where standardization exists and make recommendations on implementation in current programs

Equal Employment Opportunity
The State of Indiana is an Equal Opportunity Employer