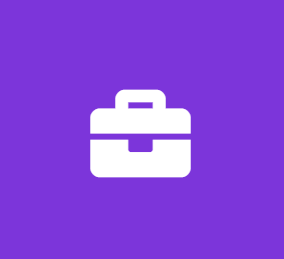 Governor's Summer Intern-Nursing
State of Indiana
Nursing Internship
Work for Indiana
Grow your career with the State of Indiana! With more than 50 executive branch agencies, the State of Indiana is a diverse workforce offering employees stimulating and challenging projects across a broad scope of career opportunities. As a State of Indiana employee, you impact the well-being of Indiana's communities every day.
About the Governor's Public Service Summer Internship Program (GPSSIP):
The Governor's Public Service Summer Internship Program (GPSSIP) is designed to give college students real-world, hands-on experience in their desired field of study to enhance marketability upon graduation. Participation in the program will offer students a multitude of experiences including networking with state employees, resume building and soft skills workshops, agency head panels, and much more.
About the Indiana Veterans' Home
The Indiana Veterans' Home, located in West Lafayette, Indiana, is the only long term care facility in Indiana dedicated to serving veterans and their spouses. We provide a beautiful, healthy and home like environment for veterans and their spouses to live. Residents enjoy a variety of onsite and offsite activities, excellent health care, and a rich history that only a facility such as IVH can provide.
Salary
The salary for this internship is $11.30/hour.

About the Job
As a Nursing Intern you will rotate among various divisions with the Indiana Veterans Home. This internship is structured to provide college students with real-world work experience in a professional environment within their chosen degree program to enhance marketability upon graduation.
A Day in the Life
Intern will conduct various audits to ensure facility is in a constant state of survey readiness (e.g. VA, CMS, IDOH)
Performs a variety of quality management projects (e.g. develops draft corrective action plans if issues or deficiencies are identified through survey processes)
Conducts and/or assists with audits of medical records
Provides support with the conversion t the EMR (electronic medical record) system
Leads and/or assists with the standardization of nurse's stations and chart rooms
Conducts lab and infection control audits
Develops a comprehensive care plan for a specific resident(s)
Researches industry best practices, modifies to meet the facility's needs, and makes recommendations for implementation
Performs data collection/information gathering functions for QA and/or facility management
Serves as an assistant to the Quality Management Director, Director of Nursing, and nursing management
Special projects may vary, however you may assist with new items about the Quality Assurance Performance improvement (QAPI) process.
You will identify an area of interest and then would be responsible for developing a performance improvement plan, collect data, and write a report for the QAPI steering committee
Peform other duties as assigned
What We're Looking For
To be considered for the Governor's Public Summer Internship program, candidates must be currently enrolled as an undergraduate or graduate with an accredited post-secondary institution and have completed at least one (1) year of undergraduate education.
Preferred candidates will be in a Nursing program
What You'll Need For Success
Must work well with other staff members, residents, department heads, and public and community sector
Equal Employment Opportunity
The State of Indiana is an Equal Opportunity Employer