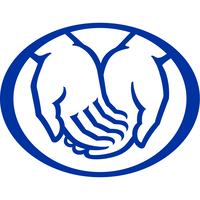 Application Developer Intern
Allstate
Software Engineer Internship
Where good people build rewarding careers.
Think that working in the insurance field can't be exciting, rewarding and challenging? Think again. You'll help us reinvent protection and retirement to improve customers' lives. We'll help you make an impact with our training and mentoring offerings. Here, you'll have the opportunity to expand and apply your skills in ways you never thought possible. And you'll have fun doing it. Join a company of individuals with hopes, plans and passions, all using and developing our talents for good, at work and in life.
Job Description
Candidates must reside or be willing to relocate to Northbrook, IL.
This role is responsible for creating detailed technical specifications, developing application and system code, participating in code reviews and module testing, and supporting ongoing maintenance.
Key Responsibilities
Rewrite the Metrics Adjustment Tool in JAVA platform.
Collaborate with the metrics product and scrum team
Create code for simple changes, enhancements, and modules according to specifications and standards
Analyze detailed business, functional, and high-level technical requirements—including technical recovery, security, and audit—to identify the need for, and assist with, the roll-back of units of work
Analyze design materials and contribute solutions in design reviews to ensure designs meet requirements
Accurately document design and code fixes for all created code to memorialize fixes and dependencies according to established standards
Analyze code to explain and identify possible issues with created code
Prepare accurate data for test plan and modules; participate in testing reviews
Create and execute unit code tests
Job Qualifications
Target Start Date: May
Pursuing college degree or equivalent experience in Computer Science or similar field, including a solid understanding of Computer Science fundamentals
Strong understanding of computer science concepts, object-oriented design principles
Knowledge of developing software in different programming languages, and demonstrated ability to quickly learn new languages
Knowledge of Java, React JS, Spring Boot
Proficient in communication
Desire to learn
Experience with agile methodolgy is a plus
The candidate(s) offered this position will be required to submit to a background investigation, which includes a drug screen.
Good Work. Good Life. Good Hands®.
As a Fortune 100 company and industry leader, we provide a competitive salary – but that's just the beginning. Our Total Rewards package also offers benefits like tuition assistance, medical and dental insurance, as well as a robust pension and 401(k). Plus, you'll have access to a wide variety of programs to help you balance your work and personal life - including a generous paid time off policy.
Learn more about life at Allstate. Connect with us on Twitter, Facebook, Instagram and LinkedIn or watch a video.
Allstate generally does not sponsor individuals for employment-based visas for this position.
Effective July 1, 2014, under Indiana House Enrolled Act (HEA) 1242, it is against public policy of the State of Indiana and a discriminatory practice for an employer to discriminate against a prospective employee on the basis of status as a veteran by refusing to employ an applicant on the basis that they are a veteran of the armed forces of the United States, a member of the Indiana National Guard or a member of a reserve component.

For jobs in San Francisco, please click here for information regarding the San Francisco Fair Chance Ordinance.
For jobs in Los Angeles, please click here for information regarding the Los Angeles Fair Chance Initiative for Hiring Ordinance.

It is the Company's policy to employ the best qualified individuals available for all jobs. Therefore, any discriminatory action taken on account of an employee's ancestry, age, color, disability, genetic information, gender, gender identity, gender expression, sexual and reproductive health decision, marital status, medical condition, military or veteran status, national origin, race, religion (including religious dress), sex, or sexual orientation that adversely affects an employee's terms or conditions of employment is prohibited. This policy applies to all aspects of the employment relationship, including, but not limited to, hiring, training, salary administration, promotion, job assignment, benefits, discipline, and separation of employment