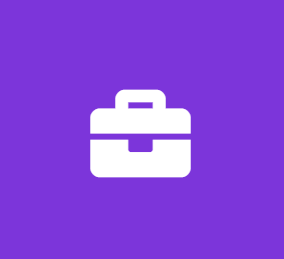 Software Engineer - C# and .NET (Junior Level)
Lockheed Martin Corporation
Software Engineer Full Time
Software Engineer based at Hill AFB, Utah with responsibility to develop, maintain, test, and support software tools and websites for the US Air Force and Navy.
Tools include, but are not limited to, the Automated Form F (AFF) and Automated Weight and Balance System (AWBS). AWBS is a common tool used throughout the Department of Defense. It tracks aircraft weight and center-of-gravity in order to provide information needed to properly generate flight clearance forms. Flight clearance forms must be generated for each flight to ensure safety of flight. Process automation is exciting and challenging because of the ability to streamline processes and the opportunity to leverage the latest technologies to simplify each task.
As technologies develop, they are evaluated and employed by the software team to keep our tools on the leading edge of technology. Involvement in all phases of software development is required, i.e., development of software requirements and design documents, project plans, software coding, software testing, and training customers on the use of the product.
Additional responsibilities may include, preparing comprehensive test plans, test sequences and procedures for Windows.NET software applications including subsystems, integrated systems, database integration, ASP.NET web applications, and web services. Coordinate and execute integrated testing activities with software engineers, management, customers and oversight organizations.
Must be a US Citizen. This position is located at a facility that requires special access. Must be able to obtain a Secret Clearance.
Basic Qualifications:
Bachelor's degree in an Engineering associated discipline or field
Minimum 1 year Software Development experience.
Skilled with Microsoft Visual Studio (MVS) development environment
Desired Skills:
The following skills are desired but not required:
Experience with Aircraft Mass properties
Experience with .NET Windows Forms or WPF development.
Experience using Microsoft Team Foundation Server (TFS)
Experience developing Apps for iOS and/or Windows 10
BASIC QUALIFICATIONS:
job.Qualifications
Lockheed Martin is an Equal Opportunity/Affirmative Action Employer. All qualified applicants will receive consideration for employment without regard to race, color, religion, sex, pregnancy, sexual orientation, gender identity, national origin, age, protected veteran status, or disability status.
Join us at Lockheed Martin, where your mission is ours. Our customers tackle the hardest missions. Those that demand extraordinary amounts of courage, resilience and precision. They're dangerous. Critical. Sometimes they even provide an opportunity to change the world and save lives. Those are the missions we care about.
As a leading technology innovation company, Lockheed Martin's vast team works with partners around the world to bring proven performance to our customers' toughest challenges. Lockheed Martin has employees based in many states throughout the U.S., and Internationally, with business locations in many nations and territories.
EXPERIENCE LEVEL:
Experienced Professional