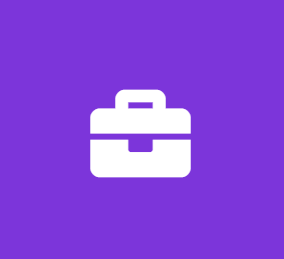 Web Development & Search Engine Optimization (SEO) Intern
Screenshop
Marketing Internship
We are looking for a rockstar to join our team! The ideal applicant is a motivated self-starter with SEO knowledge and experience using the terminal and Heroku . The successful candidate will be responsible for assisting in running the company's website, monitoring and uploading online content and brainstorming and implementing SEO recommendations. Must be passionate about fashion.
*
Responsibilities:
Create and test keyword and audience targeting segments
Research SEO best practices, provide recommendations for improvements and implement approved recommendations
Assist in running Screenshop's official website
Review and update Google Search Search Console, Google Analytics and Google Tag Manager accounts as needed
Perform other duties as assigned
Qualifications:
Currently enrolled in or a recent graduate of a degree related to marketing, advertising, or related field.
Experience working with or knowledge of SEO (keywords and hashtags), Google Analytics, Google Search Console, and Google Tag Manager (Preferred)
Experience working with or knowledge of Adobe Photoshop, Illustrator, etc.
Excellent written and verbal communication skills
Knowledge of how to download and upload content via the terminal
Knowledge of how to run a local web server
Experience working with Heroku
Willingness to learn new technologies and skills
Must be able to work in a fast-paced and dynamic environment
Must be comfortable working independently and with little supervision
Must like good music and a lot of snacks!
Start date: April 6, 2020
This is an unpaid internship.
-----------
About Screenshop
Screenshop is the first AI-backed Style Lens that provides a revolutionary new way to shop. Simply take a screenshot on any app or website on your phone and Screenshop will instantly identify and build a custom catalog of similar products.
Screenshop is dedicated to hiring a diverse and highly skilled talent base and as such is committed to EEO practices. Screenshop provides equal employment opportunities (EEO) to all employees and applicants for employment without regard to race, color, religion, sex, sexual orientation, national origin, age, disability or genetics.
*
Job Type: Internship
Salary: $0.00 /hour
Experience:
Heroku: 1 year (Preferred)
SEO: 1 year (Preferred)
Marketing: 1 year (Preferred)
Work Location:
Benefits:
Internship Compensation:
Schedule: