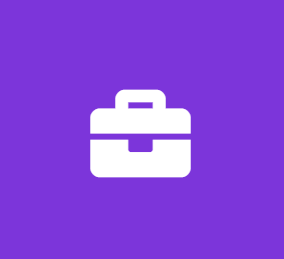 Jr. Developer
Antera Software USA, Inc.
Software Engineer Full Time
Based in Plano, Texas, Antera Software USA, Inc. has been a cloud-based business management software provider since 2010. Many of the top-performing promotional products, award companies, decorated apparel, promotional product distributors, suppliers, and printers rely on our Advance™ business management system to automate their workflow, increase efficiency, integrate their teams and add value for their customers.
Responsibilities Include:
Maintain and improve the performance of existing software
Clearly and regularly communicate with management and technical support colleagues
Design and update software database
Test and maintain software products to ensure strong functionality and optimization
Recommend improvements to existing software programs as necessary
Assisting the Development Manager with all aspects of software design and coding
Attending and contributing to company development meetings
Learning the codebase and improving your coding skills
Writing and maintaining code
Working on minor bug fixes
Monitoring the technical performance of internal systems
Responding to requests from the development team
Gathering information from consumers about program functionality
Writing reports
Conducting development tests
Requirements:
Bachelor's Degree in Computer Science or related field (Required)
2+ years' experience in web and software development (Required)
2+ Years experience in PHP with MVC Frameworks (Required)
2+ Years SQL/MySQL Experience (Required)
2+ Years Angular Experience (Preferred)
2+ Years e-commerce/CRM experience (Preferred)
Our Ideal Candidate:
Ability to work independently and multi-task effectively
Demonstrated understanding of projects from the perspective of both client and business
Flexible and willing to accept a change in priorities as necessary
Strong attention to detail
Indeed Hire and Antera Software USA, Inc. are working together to find the best candidate for this job.
By applying, you agree to be contacted by our agent, Indeed Hire, and receive updates via text and phone about your application.
Job Type: Full-time
Experience:
PHP with MVC Frameworks: 2 years (Required)
Angular: 2 years (Preferred)
SQL/MySQL: 2 years (Required)
web and software development: 2 years (Required)
e-commerce/CRM: 2 years (Preferred)
Education:
Job distance:
Plano, TX: Between 31 and 40 miles (Preferred)