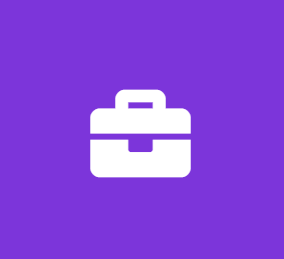 Sales and Leadership Intern
Hajoca Corporation
Marketing Internship
CAREER OPPORTUNITY
Hajoca is looking for qualified candidates to join our Sales and Leadership Development Program and pursue a long term career in sales, operations or management. We will invest in a candidate's future by providing a multi-year development program that exposes them to all aspects of our business. During the program, we will work in a structured, thorough manner to develop an aligned understanding of their skill sets and long-term career desires. We will allow them the freedom to live into their dream by matching their passion, skill set and long term goals with our needs. Upon completion of the development program, we can provide long term opportunities in sales (counter, inside, showroom, outside), operations management, profit center management, as well as many other career paths. Hajoca allows an individual to be part of something bigger than themselves as they join the Texas Region and a team that has aggressive goals to triple our sales and add 24 more locations by 2024.
ABOUT THE COMPANY
Hajoca Corporation is the nation's largest privately held wholesale distributor of plumbing, heating and air-conditioning, industrial pipes-valves-fittings, pool and waterworks supplies for residential, commercial, industrial and infrastructure construction. We have over 350 locations throughout the United States, representing premier product lines in our industry.
Since 1858, Hajoca has been blending the strength and clout of a large company with freedom and opportunity for employees. The company will continue to grow and prosper because our fundamental business philosophy works; emphasis on entrepreneurial spirit, expert knowledge, strong incentives for our employees, and devotion to Hajoca' s proven business principles of "Service, Integrity, Reliability."
WHAT WILL THE TRAINING PROGRAM LOOK LIKE?
PHASE 1
Operations
RGA Procedures/Vendor Returns
Deliveries and Truck Maintenance
Vendor Product Knowledge Sessions
ASA's "Product Pro" series and 3D Schematic
PHASE 2
Counter Sales
Vendor Product Knowledge Sessions
Work with Residential, Commercial and Repair/Remodel Contractors
HOW TO WIN FRIENDS AND INFLUENCE PEOPLE
PHASE 3
Inside Sales
Pricing and Margin Management
Bids, Quotes and Submittals
Develop Vendor Relationships
Joint Sales Calls with Outside Salesmen
PCM will schedule bi-monthly reviews
PHASE 4
Project – to be determined by manager
7 HABITS OF HIGHLY EFFECTIVE PEOPLE
During this final phase, there will be an in-depth career discussion with the Profit Center Manager and trainee to determine if trainee is interested in pursuing a career in Sales or Operations.
Qualifications
All interested applicants must possess:
Demonstrated experience in a leadership role
Ability to communicate in English (orally and written) in both group and one-on-one situations
Ability to quickly adapt and react to changes within the work environment
A high level of accuracy and attention to detail
Hajoca Corporation is an Equal Opportunity/Affirmative Action Employer (EOE and M/F/Disability/Veterans.) We are a drug free workplace, with pre-employment drug screening required. Employment is contingent upon successful completion of a background investigation.
Primary Location: US-TX-Cleburne
Work Locations: Cleburne 1803 N Main Street Cleburne 76033
Job: PC Administration
Organization: Hajoca
Shift: Standard
: Entry Level
Job Type: Full-time
Job Level: Day Job
Travel: No
Job Posting: Mar 13, 2020, 7:45:54 AM