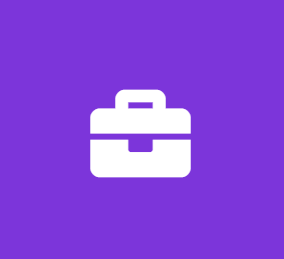 Oracle Junior Developer
Starry Associates
Software Engineer Full Time
Summary
We are searching for an Oracle Junior Developer to join our team and support our client in Gaithersburg, MD. The position would be responsible for software development of Oracle Forms/Reports and for Remote Process Automation (RPA). The RPA software being used for the current proof of concept is UiPath. The position is located on site in Gaithersburg, Maryland. No remote work.
Principal Core Duties / Role Description:
Possess technical competency to work on all phases of applications systems analysis and programming activities.
Under general supervision, develops designs, develops code, tests, debugs, and documents new software or enhancements to existing software.
Create high-level software design documentation and level of effort for functional requirements provided by the Government.
Create detail-level software design documentation for functional requirements provided by the Government.
Develop and/or modify the necessary software/programs to fulfill the functional requirements.
Perform unit testing of the newly developed code, document unit test results, and ready for review by development lead.
Possess understanding of federal financial and business applications such as but not limited to contracts, grants, travel, bank card, property facilities management and more.
Work with technical staff to understand problems with software and resolve them. May assist in development of software user manuals.
Utilize ServiceNow: provides estimates for all assigned work efforts by utilizing ServiceNow's task status, estimated start and estimated time to complete tasks. Provides key and relevant status updates in ServiceNow's working notes task history.
Possess a high level of technical and product knowledge, including:
Oracle 11g Forms and 11g Reports, or later version
PL/SQL
Web Technologies (HTML, CGI, CSS, XML, JSON, JavaScript, Drupal/PHP)
Source code control software
Provide cross coverage developer support for other developer positions, as project workloads dictate.
Effectively work with requirements and test team members to transition work between SDLC phases, whether in a waterfall or agile software delivery methodology.
Required Experience:
At least 2 years of experience with Oracle Forms, Oracle Reports, and Oracle PL/SQL software, within the last 5 years
Experience with UiPath (required)
Education:
Starry Associates is an equal opportunity employer and all qualified applicants will receive consideration for employment without regard to race, color, religion, gender, gender identity and sexual orientation, national origin, disability status, protected veteran status, or any other characteristic protected by law.