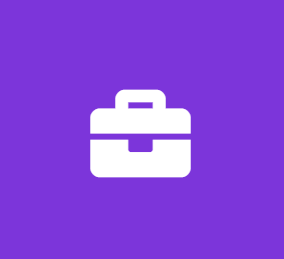 Junior Web Developer
Sunsh1n3
Software Engineer Full Time
WHO WE ARE
Sunsh1n3 strives to connect with driven, dedicated, innovative and ambitious talent. We have cultivated an open culture empowering each member to be creative, collaborative and willing to share ideas. Work-life balance and career development make us a great place to work!
THE OPPORTUNITY
At Sunsh1n3, we are looking for a Full-Time Junior Web Developer. Our company includes a growing software team that is looking for a team member that likes working with cutting edge tools and learning new technologies to adapt them and use them in automation. If you are looking to use your expertise as well as expand on your knowledge base then this is the place for you.
QUALIFICATIONS
The ideal candidate will possess a minimum of 0 - 3 years of experience in:
· JavaScript
· HTML5
· CSS 3
RESPONSIBILITIES
-Work in a highly dynamic team to deliver end-to-end solutions for business processes, using web technologies, databases and server platforms.
-Design and develop high quality, scalable, robust and reusable code and components.
-Deliver solutions that perform seamlessly across different web browsers and mobile platforms.
-Work closely with other senior developers on software architecture, design, dependencies and code maintainability.
-Support and maintain existing and new applications, and communicate with stakeholders.
-Provide technical expertise in using efficient technologies, agile methodology, and design guidelines.
-Ability to work as a single contributor as well as team player.
-Strong problem-solving and analytical skills.
BENEFITS
· Joining a growing company, with room for advancement!
· Opportunity to work with a leading technology stack!
· Performance based raises!
· Catered lunches
· Medical - Dental - Vision
Job Type: Full-time
Salary: $40,000.00 to $60,000.00 /hour
Benefits:
Health insurance
Dental insurance
Vision insurance
Paid time off
Other