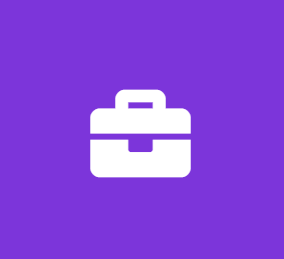 Marketing Internship
BC Wood Properties
Marketing Internship
Marketing Internship Job Description:
Part-time Marketing Intern needed for BC Wood Properties, a local, high growth, dynamic, commercial real estate company.
An exciting internship opportunity is available for a creative and motivated individual. We are looking for a hardworking, trustworthy, and organized person, with a strong ability to multi-task. A can-do attitude is a must, along with the ability to learn quickly, and adapt to a demanding and changing work environment. The ideal candidate will fulfill this position for 120-180 days with a commitment of 9-20 hours per week. This is a great opportunity to design and develop a comprehensive marketing portfolio while gaining an understanding of the inner workings of a commercial real estate firm.
Duties include but are not limited to:
The marketing intern will be responsible for assisting the Marketing Specialist with projects in a fast-paced, team-oriented environment.
Prepare marketing materials including maps, aerials, flyers, submarket updates, and market analyses as needed.
Create new marketing materials, including presentations and other pitch materials for presentations as needed.
Prepare market surveys, tour books, proposals, summaries, abstracts and other relevant documents as needed.
Update shopping center profiles and other marketing-related material as needed.
Generate company promotions including advertising, events, and exhibits.
Position requirements:
Well-versed in Microsoft Office applications (PowerPoint, EXCEL, Word, and
Outlook).
Working knowledge of Adobe Creative Suite required, specifically InDesign,
Photoshop, Illustrator, and Adobe Acrobat.
Knowledge of, or ability to quickly learn technology platforms to support various forms of digital marketing.
Excellent verbal and written communication skills are necessary.
Resourceful, well organized, highly dependable, efficient and detail-oriented.
BC Wood Properties, Lexington, KY 40508 - NO PHONE CALLS
PLEASE.
Job Types: Part-time, Internship
Salary: $12.00 /hour
Experience:
Marketing or Communications: 2 years (Preferred)
Adobe Creative Suite: 2 years (Preferred)
Location:
Lexington, KY 40508 (Required)
Work Location:
Benefits:
Internship Compensation:
This Company Describes Its Culture as:
Team-oriented -- cooperative and collaborative
Schedule:
Monday to Friday
No weekends
Company's website:
Company's Facebook page:
https://www.facebook.com/bcwoodproperties
Benefit Conditions:
Only full-time employees eligible