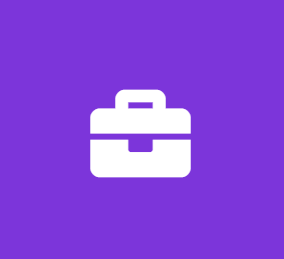 Entry Level Developer Programmer
Atos - Syntel
Software Engineer Full Time
Title: Associate Consultant
Location: Portland, OR
Duration: Fulltime
Job Description:
Responsibilities include:
Supporting technology projects throughout the planning and delivery cycles.
Deliver software development improvements.
Support the development of Atos Syntel's best practices.
Research and gather both business and technology requirements to support project initiatives.
Perform analysis of existing or new processes to determine how to best enable and implement.
Respond to Intersystem impact requests to get the impacted stake holders.
Work closely with a highly synergized team of Project Managers and Technical resources.
Ensure comprehensive, timely and quality delivery of all requests.
Work with business facing analysis to determine and translate business requirements into technology solutions.
Participate in end-to-end research and analysis across multiple teams. Work closely with clients/customers to ensure alignment on technical solution.
Ensure that all documentation meets/aligns with required compliance standards. Coordinate and monitor end-to-end testing activities.
Responsible for the quality of deliverables in terms of the analysis report, technical design documentation, and the adherence to technical compliance standards.
Must be willing to relocate at a future date if needed (relocation assistance is provided)
Minimum Qualifications include:
Bachelor's or Master's Degree in Computer Science or related field.
Excellent verbal communication and written, with active listening and summarization skills.
Knowledge and experience in gathering data for requirements and use case development.
Intermediate proficiency in Microsoft Word, Excel, PowerPoint and Outlook.
Preferred Qualifications include:
Programming experience from internships or university projects in any language (Java, .NET, C#,
C++, etc.).
Must be eligible to work in the United States without Visa sponsorship.
Equal Opportunity Employer/Protected Veteran/Disability
Job Types: Full-time, Commission
Location:
Work authorization:
Application Question:
Please give 3 days and times that will work for you to have a 15 to 30 minute phone conversation. Please be sure to put your time zone in your response.
Benefits:
Health insurance
Dental insurance
Vision insurance
Paid time off
Relocation assistance
Visa Sponsorship Potentially Available:
No: Not providing sponsorship for this job
Schedule:
Company's website: