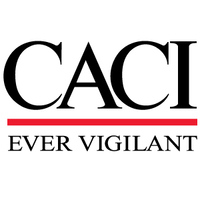 Software Engineer (Java) Internship - Summer 2020
CACI
Software Engineer Internship
Job Description
What You'll Get to Do:
CACI is seeking a self-motivated individual for an exciting Java Developer opportunity on a small team, for a high profile new code prototype to win follow on work for CACI. The successful candidate will be pursuing one of the following technical degree programs (or similar): Computer Science, Computer Engineering, or Software Engineering. A unique opportunity to work on a team developing a new prototype on the low side, in the AWS cloud, to be ported on site.


As an intern, you will gain exposure working with a senior developer, in a lean-Agile environment, and working on a custom Java code base solution.
More About the Role:

CACI is looking for an intern to work alongside a senior Java developer to support a broad range of technical development activities. Not only will you have the opportunity to expand your technical knowledge, but you will also have the opportunity to understand how to be successful working on a co-located project team in multiple locations using delivery methodologies such as Agile/Scrum project management. Intern will assist in performing Java development tasks and assisting with setting up a new DevOps development environment. The ideal candidate will have exposure to Java applications, or experience with Oracle databases. Strong communication skills; written and verbal, are also important.
Specific responsibilities include:
Design, implement, document and support Java software components in accordance with established best practices.
Develop, document, and analyze user requirements to define the problem at hand.
Develop software modules that access relational databases such as Oracle.
Communicate openly with engineering, requirements and test team members.
Demonstrate solid problem solving and debugging skills to determine the root cause of a software defect.
Desired Qualifications:
The successful candidate will be engaged in the following activities:
Work with senior developers troubleshooting issues, resolving defects and supporting minor code changes.
Engage in Design Thinking sessions to help shape and design new solutions.
Provide technical support for any automated process testing, regression testing, release testing and integration testing.
Work alongside a certified Project Manager/Scrum Master to understand how projects are initiated, planned and executed.
Assist in the development of test cases, the execution of test scripts and documenting test results.
Engage with our Agile teams to understand how Agile/Scrum is executed on a prototype project and support technical and administrative tasks.
You'll Bring These Qualifications:
Education: currently enrolled and actively pursuing a Bachelor's degree
Excellent analytical, problem solving and communication skills
These Qualifications Would be Nice to Have:
Ability to work collaboratively with strong interpersonal and relationship building skills.
Software design, and software development skills with an understanding of OS and system operations.
Knowledge in programming skills in Java, HTML, CSS
Knowledge in SQL, Web development, Automation process, DevOPs, preferably using AWS
Knowledge in Network Architecture and networked programs.
Experience with the software development lifecycle to include requirements definition and unit testing.
Knowledge of the Agile methodology
What We Can Offer You:
We've been named a Best Place to Work by the Washington Post.
Our employees value the flexibility at CACI that allows them to balance quality work and their personal lives.
We offer competitive benefits and learning and development opportunities.
We are mission-oriented and ever vigilant in aligning our solutions with the nation's highest priorities.
For over 55 years, the principles of CACI's unique, character-based culture have been the driving force behind our success.
Job Location
US-Chantilly-VA-VIRGINIA SUBURBAN
CACI employs a diverse range of talent to create an environment that fuels innovation and fosters continuous improvement and success. At CACI, you will have the opportunity to make an immediate impact by providing information solutions and services in support of national security missions and government transformation for Intelligence, Defense, and Federal Civilian customers. CACI is proud to provide dynamic careers for employees worldwide. CACI is an Equal Opportunity Employer - Females/Minorities/Protected Veterans/Individuals with Disabilities.