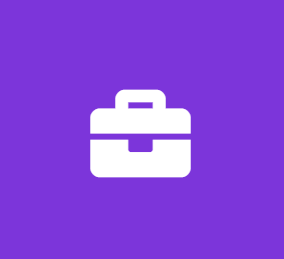 Customer Service Support (Part-Time or Seasonal or Summer or Internship)
Spartan Camera
Customer Support Internship
Positions: Customer Service Support (Part-Time or Seasonal or Summer or Internship).
Training Available, Entry Level Available, Flex Hours, No Night Shift, Up to $14/hour
Job Description
Company import and sell outdoor motion activated camera products and other related products. The job position is providing technical assistance and training to customers by performing the following duties.
Major Responsibilities: :
· Serves customers by providing product and service information and resolving product and service problems..
· Resolves product or service problems by clarifying the customer's complaint, determining the cause of the problem, selecting and explaining the best solution to solve the problem, expediting correction or adjustment, and following up to ensure resolution.
· Preform products configuration. Opens/Maintains customer accounts,
· Provide product training to customers.
· Perform light lifting 25lbs.
The ideal candidate will also possess the following skills:
· Excellent communication (oral and written), interpersonal, organizational, and presentation skills.
· Able to work independently and efficiently to meet deadlines.
· Able to promptly answer support related email, phone calls, and other electronic communications.
· Self-motivated, detail-oriented and organized.
Education and/or Experience:
Collage student or 1+ years experience in customer service related field.
Training Available. Flex Hours. Entry Level Available. No Night Shift, No Weekend Work,
Work Hours:
Depend on hiring agreement.
Job Types: Part-time, Temporary, Internship, Contract
Salary: $10.00 to $14.00 /hour
Experience:
call center: 1 year (Preferred)
retail: 1 year (Preferred)
sales: 1 year (Preferred)
customer service: 1 year (Preferred)
Contract Renewal:
Work Location:
Benefits:
Work environment:
Communication method(s) used:
Hours per week:
Employment Length:
Typical start time:
Typical end time:
Internship Compensation:
This Company Describes Its Culture as:
Stable -- traditional, stable, strong processes
People-oriented -- supportive and fairness-focused
This Job Is:
A good fit for applicants with gaps in their resume, or who have been out of the workforce for the past 6 months or more
A good job for someone just entering the workforce or returning to the workforce with limited experience and education
A job for which all ages, including older job seekers, are encouraged to apply
Schedule:
Monday to Friday
Day shift
Company's website:
https://spartancamera.com/
Company's Facebook page:
https://www.facebook.com/spartancamera/