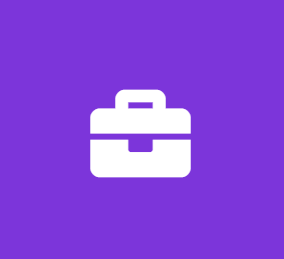 Intern, Student Events & Marketing
Concordia University - Irvine Ca
Marketing Internship
The Division of Student Affairs at Concordia University Irvine (CUI) is offering internships within the office of the Center for Student Leadership & Development. Each intern becomes a member of the Division of Student Affairs at Concordia University Irvine and is expected to work toward the fulfillment of the institutional mission, tenets, and vision.
Concordia University Irvine is a Christian faith-based liberal arts institution of higher education, deep rooted and affiliated with the Lutheran Church-Missouri Synod. CUI is located in the City of Irvine, nestled in the heart of Southern Orange County, and offers access to a variety of cultural and recreational amenities within the surrounding communities of Santa Ana, Costa Mesa, Tustin, Newport Beach, and Laguna Beach.

The Intern Program in Student Affairs Administration will endeavor to:
Provide a milieu to explore, practice, and learn about higher education administration
Give constructive feedback by supervisors through weekly one-on-one meetings throughout the term
Integrate each student's graduate school curriculum or interest in a graduate degree with their hands-on experience at
CUI
Student Learning Outcomes:
As a participant in Concordia University Irvine's Internship Program in Student Affairs, students will learn to:
Integrate theory (in the classroom) and practice (outside the classroom) within their respective positions
Develop and enhance their organizational leadership style at a Christian liberal arts institution of higher education, and
Create meaningful student programs, initiatives, and sustainable organizational systems to improve student learning and
the college experience
Qualifications:
Must possess a Bachelor's degree from a four-year college or university
Must profess a Christian knowledge and faith and be dedicated to the mission, tenets, and vision of Concordia University
Irvine
Must be organized, self-motivated, mature, responsible, and possess excellent oral and written communication skills
Must have the ability to work positively with different university entities, such as faculty, students, staff, and alumni
The full job description can be viewed at the link below.
Compensation
20 hours per week; 12 months (May 2020 - May 2021), evening and weekend availability required
$16.00 hourly
Duties
60% Student Activities
Train and supervise three student coordinators

Track and monitor program budget

Supervise in the planning and execution of long-standing events to engage the campus community such as Beach Bash, Suitcase Bingo, Fall Festival, Kindergarten Day, and Rock the Amp.

Manage relationships with on and off-campus stakeholders

Meet weekly with student coordinators to plan monthly events and evaluate programs

Maintain and manage event progress using online system

30% Marketing
Train and supervise two student coordinators

Track and monitor program budget

Assist student coordinators with developing advertising materials for all LEAD Program events

Assist student coordinators with generating content and posts to promote events on social media platforms

Enforce marketing policies and procedures

10% Leadership & Administration
Assist in the design and implementation of the CSLD Leadership Retreat and training for all LEAD students

Meet bi-monthly with supervisory students for one on one leadership development

Attend and assist in bi-weekly Team Huddle meetings with Directors (Mondays from 4:30pm-5:45pm)

Attend weekly 1:1 meetings with supervisor

Assist in instruction of leadership curriculum to LEAD students

Attend Student Affairs Department monthly staff meetings

Assist in the implementation of New Student Orientation (fall & spring) and participate in Admissions Events
throughout the year
Application Process:
Apply online through the link found on https://www.cui.edu/hr and upload a cover letter and resume
Application materials will be accepted until position is filled
Communication to each candidate is via email
Should you have any questions regarding the Intern Program, please email [email protected] We look forward to seeing your application come through. Best of luck!